← Back
How to Use E-Commerce to Boost Your Restaurant's Sales
Why restaurants should offer gift cards, merchandise, and more online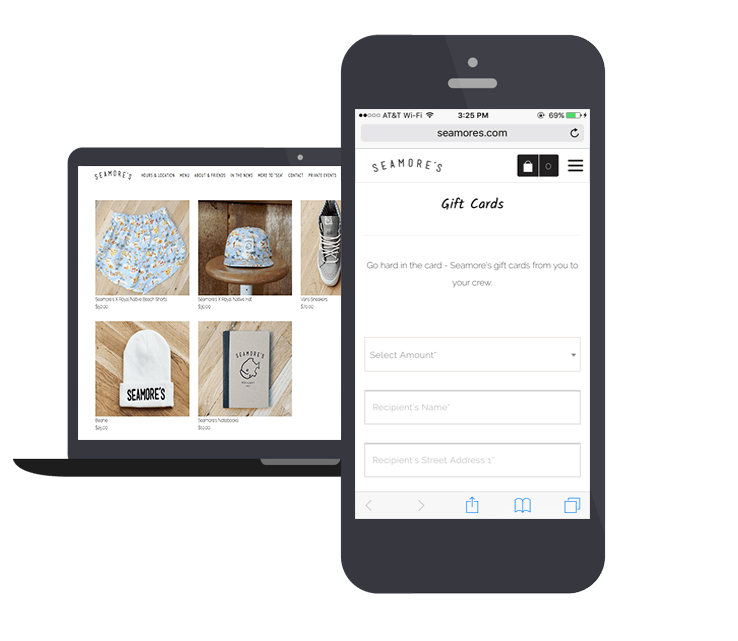 NYC restaurant Seamore's sells apparel online
As a restaurant operator, you may be used to dealing with slim margins, often due to circumstances that are outside of your control: food costs fluctuate, labor is unpredictable, and rent goes up every year. But there is one high-margin area that you can tap into to grow your bottom line outside of the four walls of your restaurant itself: e-commerce.
Why you should consider e-commerce for your restaurant
Inside your restaurant, you sell dishes and drinks for people to enjoy at their table. Online, you can sell goods and services (more on that below) for people to enjoy even if they can't make it into the restaurant. And you don't need to increase your costs to increase your revenue, making e-commerce a win-win for operators and guests alike.
E-commerce is not the daunting prospect it used to be. In recent years, it's become easier and more affordable for any business to take credit card payments online securely. Our payment processor and ones like it make delivering direct deposits into your bank account fast, easy, and safe (and we have our support team ready should you need it).
What to sell?
There are plenty of opportunities for sales online. Some avenues to consider include:
Gift cards: Great year-round, though our data shows that sales spike in particular just before holidays like Christmas and Valentine's Day
Merchandise: T-shirts, hats, glassware, cookbooks and more
Tickets for special events (and be sure to promote them on your email lists)
Food and drink: nonperishable pantry items like sauces, preserves, dry goods, spice rubs, drink mixes, etc.
Other e-revenue streams include deposits for corporate or catering events if that's something your restaurant offers. Having a simple form to take deposits online makes the logistical legwork easy on your customers, while also ensuring that you get paid quickly.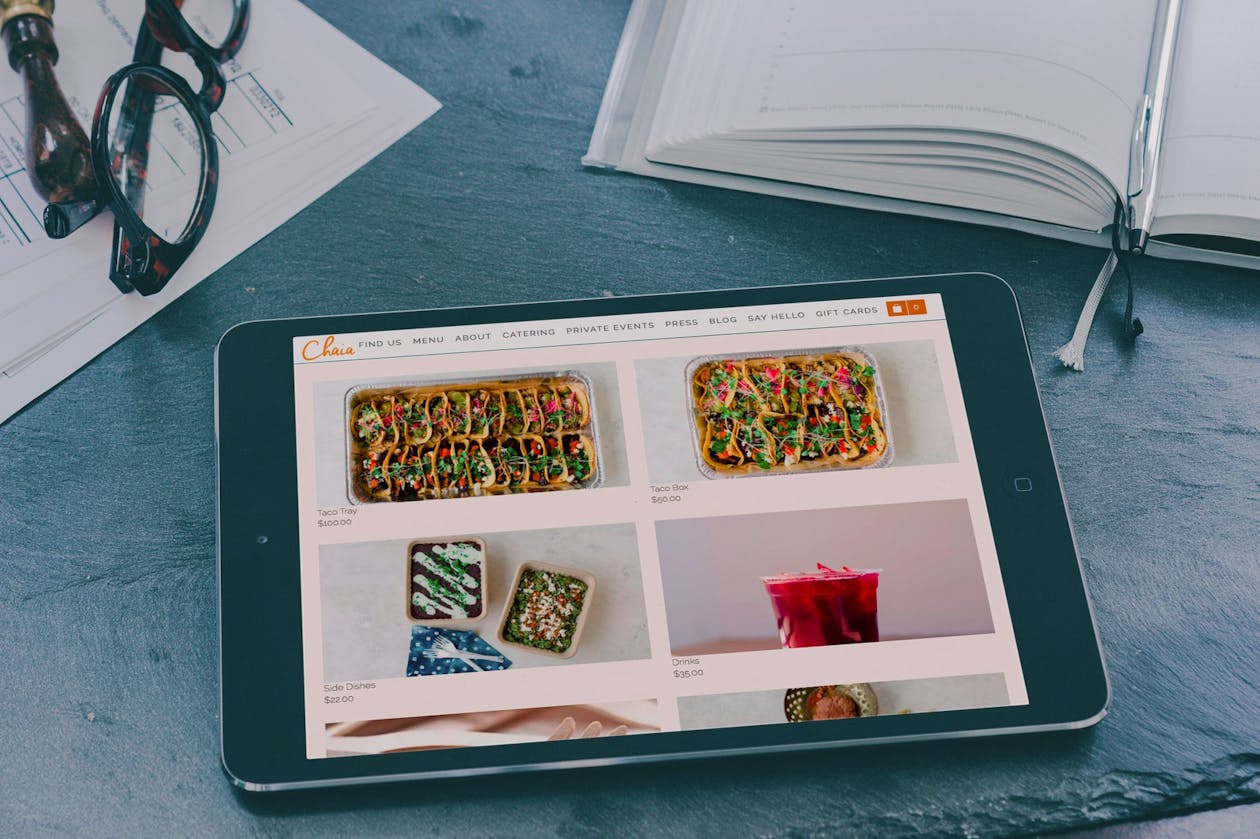 How to increase sales
Your site should be designed in a way that makes it easy for both customers and search engines to understand. Part of what that means is creating organized, clearly-labeled pages (such as "Shop" or "Events") that makes it easy to find your e-commerce offerings. In addition, you can and should cross-promote your e-commerce across all of your materials:
Email lists
Social media channels
Menus and other physical collateral (postcards, receipts, etc.)
Email signatures
In a lightbox on your homepage