3. Control The Guest Experience
One key aspect to creating the best guest experience possible is by managing every touchpoint of their journey with a restaurant. This starts with a restaurant's online presence, making sure that the menus across various platforms are up to date and that the guest experience is translated across the website and social media.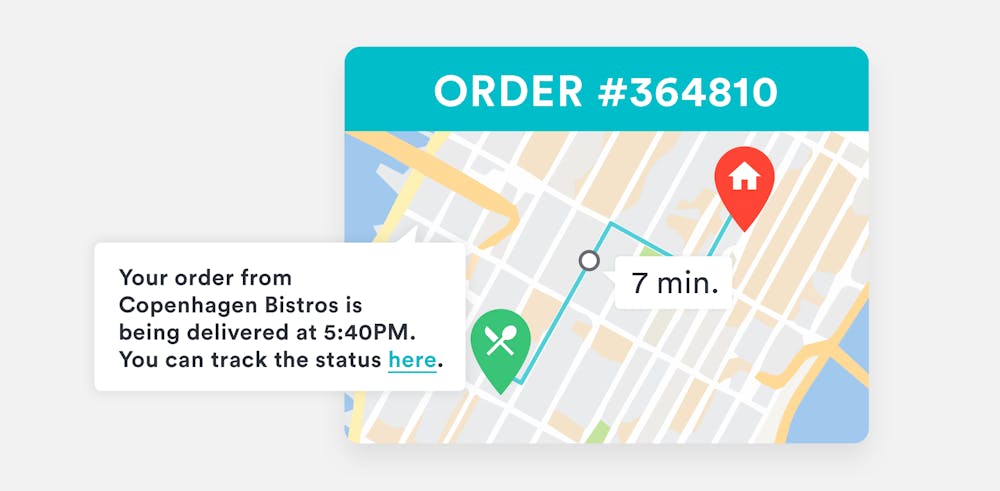 With Bento Door-to-Door, diners can track their delivery in real-time
At the brick & mortar level, service and food quality come together harmoniously to create a repeat customer. After all, acquiring new customers is notoriously expensive, so it's important to retain their loyalty and keep them coming back. By offering direct online ordering through the website, restaurants are providing a holistic, hospitable experience — from beginning to end — that will drive diners back time and time again.
The Reality: There is no control with a third-party delivery platform. The guest experience and the touchpoints involved cannot be managed, resulting in potentially unsatisfied customers, refunds, bad reviews and customer loss.
The Fix: By offering an online ordering system that guests can use to quickly and efficiently order for pickup and delivery, restaurants can control the guest experience at every touchpoint and avoid putting their reputation in a third-party's hands.