← Back
The 5 Most Important Pages for Any Restaurant Website
What guests are looking for when deciding where to eat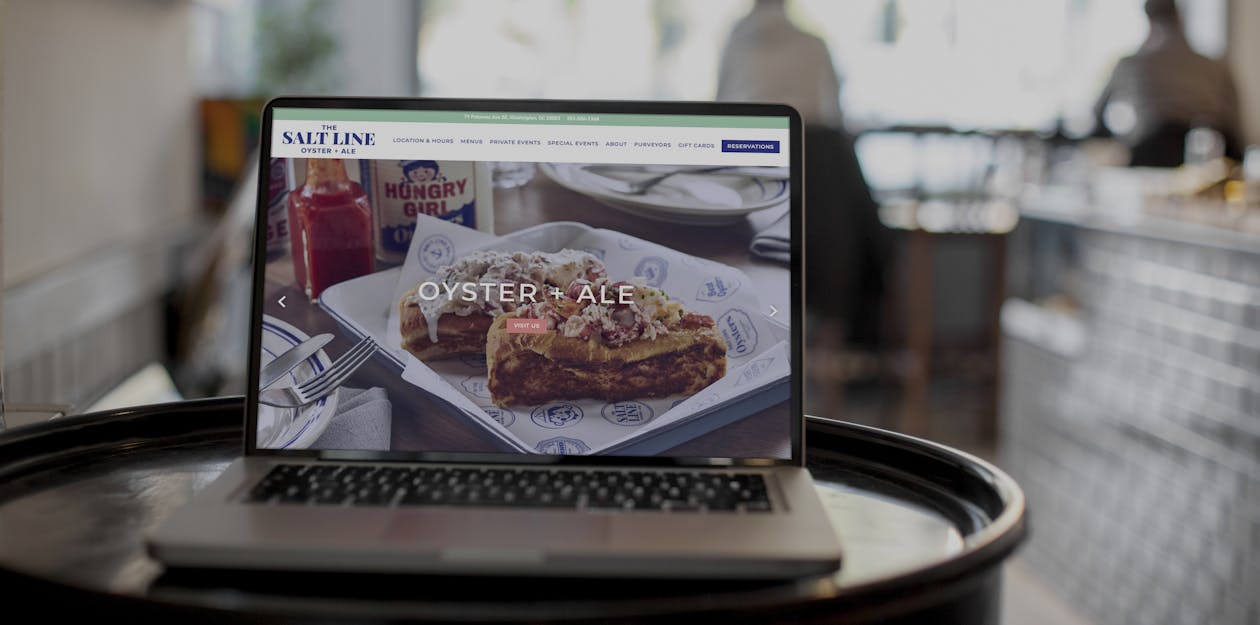 Having a restaurant website is essential to providing guests with the same level of hospitality online that they receive at your brick-and-mortar location. Just as guests expect certain services during their meal in your restaurant, they're also looking for specific information on your restaurant website to help them find what they need. Based on the restaurant data we collected from 2017, here are the five most important pages for your restaurant website to display and keep up-to-date.
Menus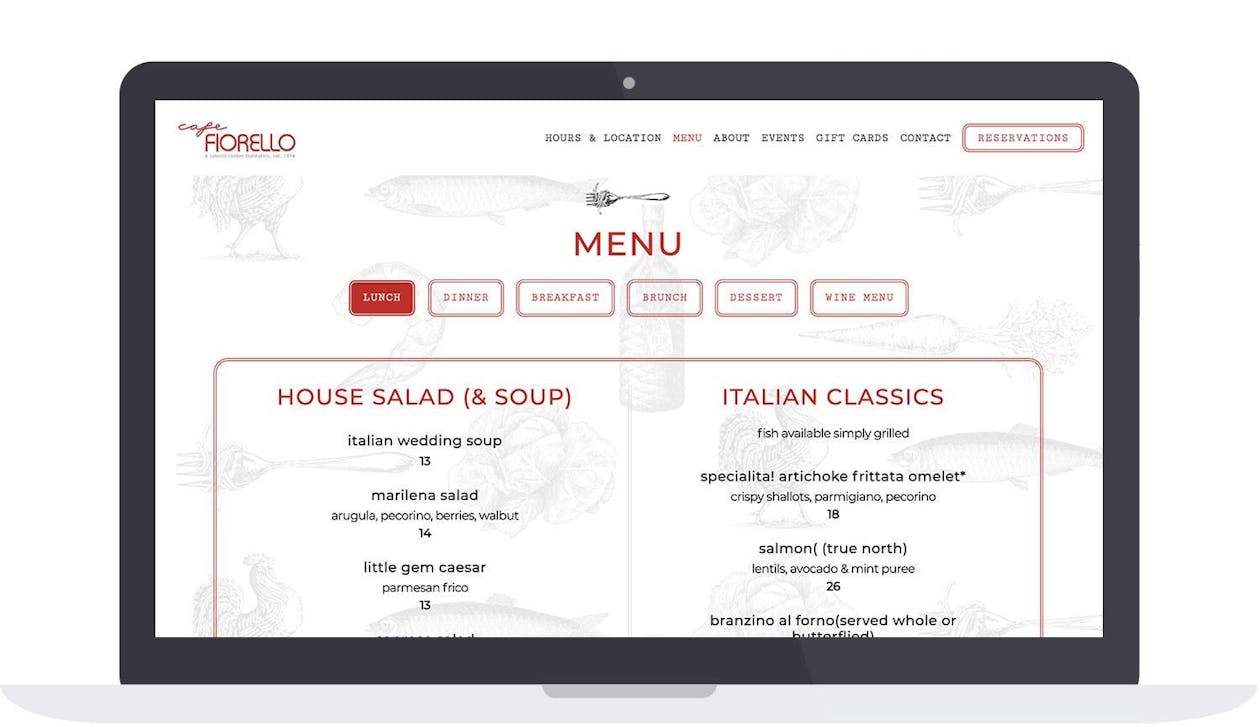 Cafe Fiorello's menu page has plenty of style, yet is clean and easy to read.
Menus are the MVPs of restaurant websites. Not only are they the most-visited page, but often they are the deciding factor for guests deciding where to dine. Your menu should have its own, detailed page that can be accessed easily from anywhere on the site. Keep your menu page simple to navigate and easy to read (using plain text, not PDFs) to give guests the best experience online.
Location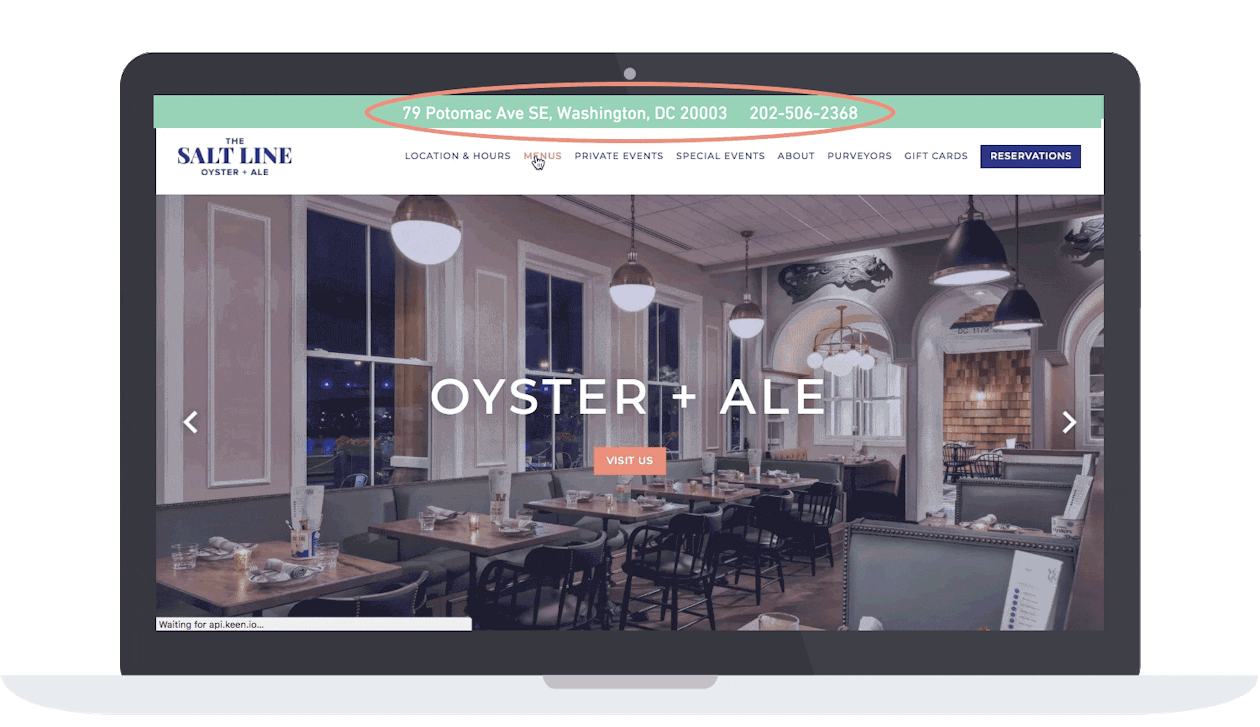 The Salt Line's address and phone number stay anchored at the top of their website no matter what page their guests visits.
Like any business with an online presence, restaurant websites should have the basic logistical information listed, such as your address (or addresses if you have multiple locations). While it's important to put your location in its own distinct place, like an Hours & Location page, it should also be "anchored" in a noticeable place across your entire website. This way, it's always easy for guests to find at a glance.
Events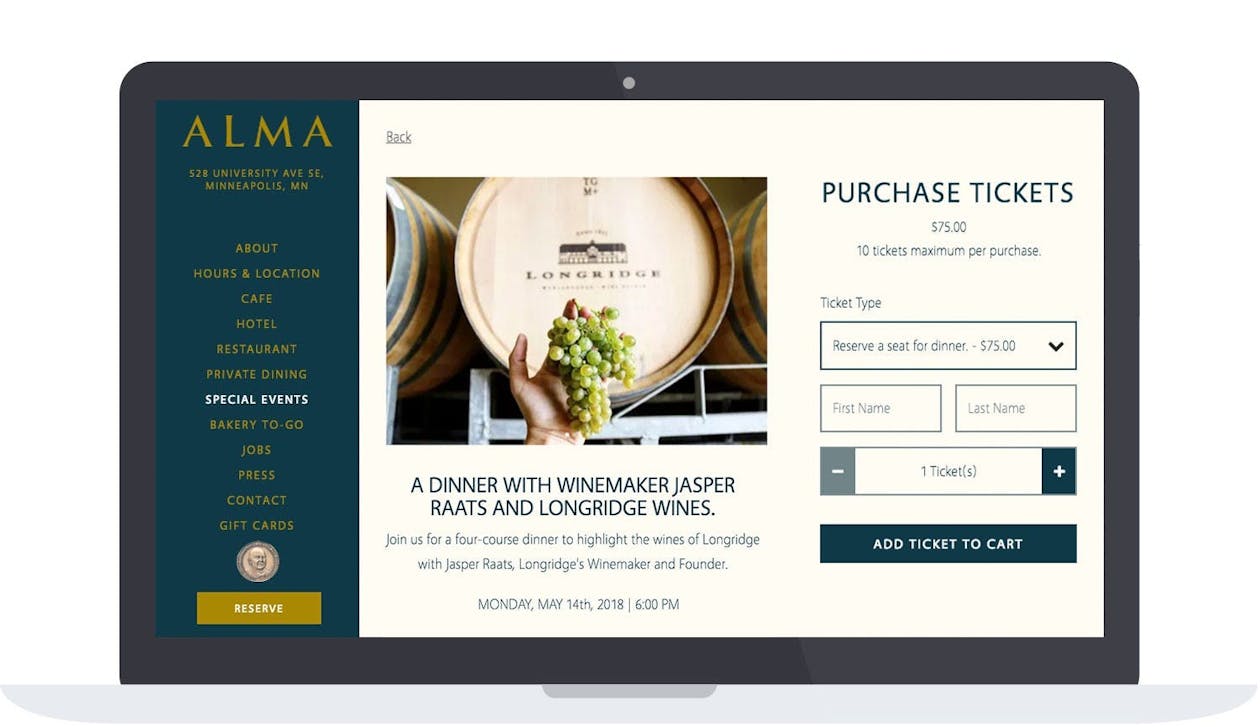 Alma uses an event page to sell tickets to their restaurant's events.
Whether your restaurant hosts its own recurring events, offers options for private events, or both, an events page is a great way to promote the different ways guests can engage with your business. You can also use an events page to highlight any special activities you may be hosting, whether it's a Mother's Day Brunch or a Charcuterie 101 workshop. Your website is a great tool for selling tickets and generating revenue upfront for your restaurant's happenings.
Reservations
Studio at the Freehand Hotel integrates their reservation system seamlessly with their website.
Gone are the days when reservations could only be made by phone. Integrating your online reservation system is a great way to book guests directly from your website. It's important to make sure your website can seamlessly integrate with your reservation system in a way that makes it accessible on every page but in a way that doesn't detract from the website's design (something BentoBox can help with). After guests have taken a peek at your menu and glanced at your photography, putting the option to reserve a table only helps secure the deal.
Contact Information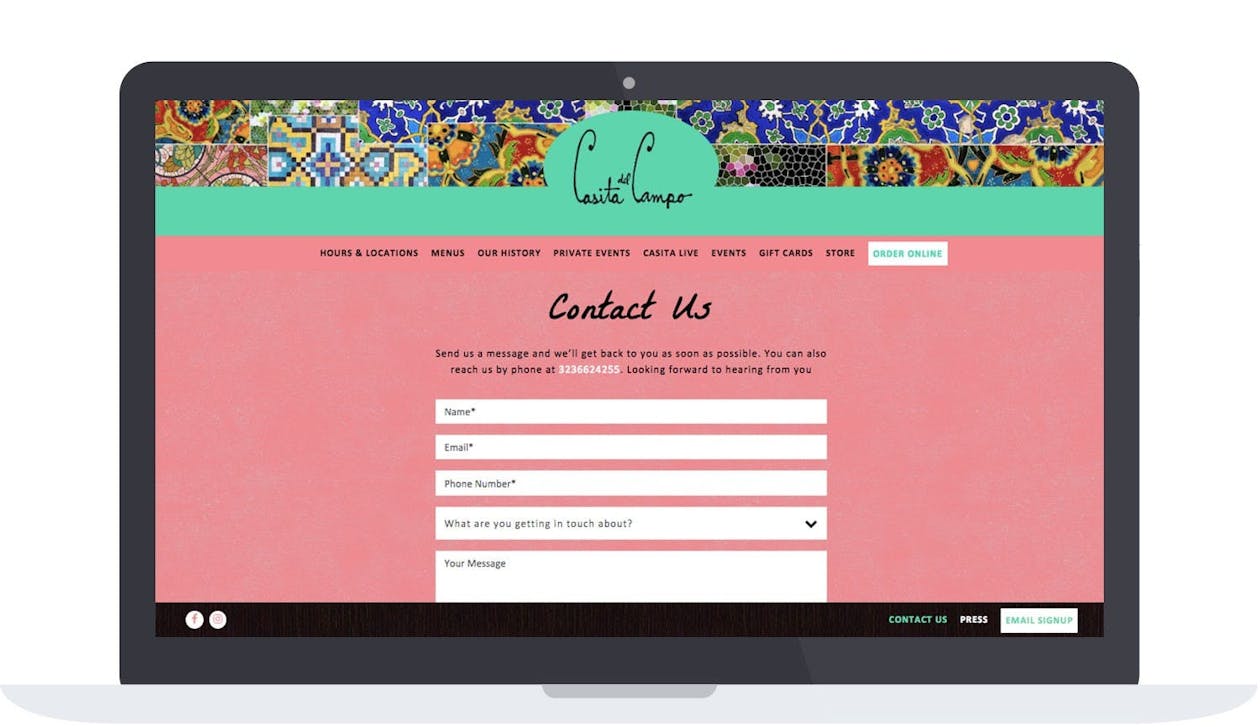 Casita de Campo's contact page features an inquiry form where online visitors can ask easily ask questions & get in touch.
Just like your restaurant's address, some form of contact information should always be anchored in a prominent spot on your website. It's important to also have a separate contact page that includes all of your contact information, including your phone number, email, and even social media accounts. Many restaurant websites include a simple inquiry form for guests to fill out if they have any questions or comments.