← Back
Manage Holiday Staffing Like a Pro
Tips on how to manage your staffing needs during busy seasonal periods

Every restaurateur fears the holiday staffing paradox: it's the time time of year when the need for workers is higher than ever, but when most people are trying to take days off. Plus, with special events and catering added into the picture, finding individuals to pick up the extra shifts can be stressful—to say the least.
Avoiding the holiday hiring blues comes down to two elements: managing expectations with your full-time staff, and making strategic hires for part-time staff. This is where, as a restaurateur, you can rely on digital tools to simplify and streamline the process—we here at
BentoBox
, for example, allow restaurants to accept
job applicants directly through their website
, making for a stronger, more interested candidate pool; websites like
Culinary Agents
offer high-quality databases for finding staffers quickly; and platforms like
Homebase
provide tools to help track staffers' hours, and avoid surprises in schedules.
We asked experts across the industry for their best tips—digital and otherwise—to ensure a smooth-sailing holiday season.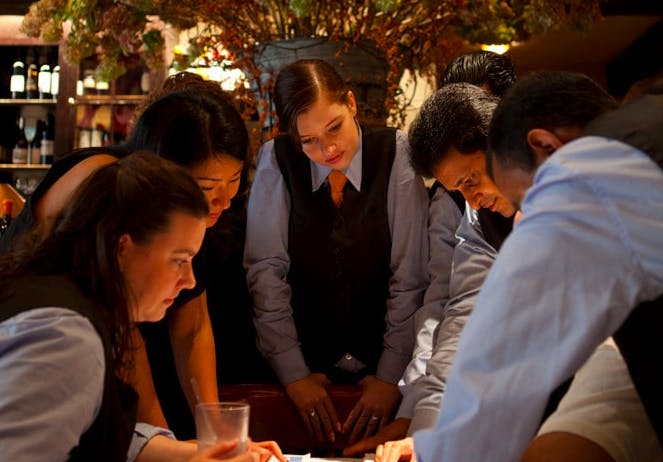 Be strategic about where you are putting seasonal job postings
Craigslist has a huge audience, but it's not always the best place to find quality, reliable staffers. Use industry-specific job posting sites like Culinary Agents and Industry, and add an application widget to your website—you'll be setting yourself up to start with the strongest possible pool of candidates, and avoid the stress of constant turnover. Plus, both sites have tools for on-demand hiring, so you can specifically target those who are available during the holidays.
Invite back past talent
One trend that Alice Cheng, CEO of Culinary Agents, has noticed with seasonal hiring is that "when someone leaves a job, it's not necessarily for another full-time job—they may be taking time off to explore another line of work, traveling, or just recharging," she says. "So when the holidays roll around these able bodies tend to be more receptive to temporary work and usually have the ability to hit the ground running. When great employees leave on favorable terms, keep them close."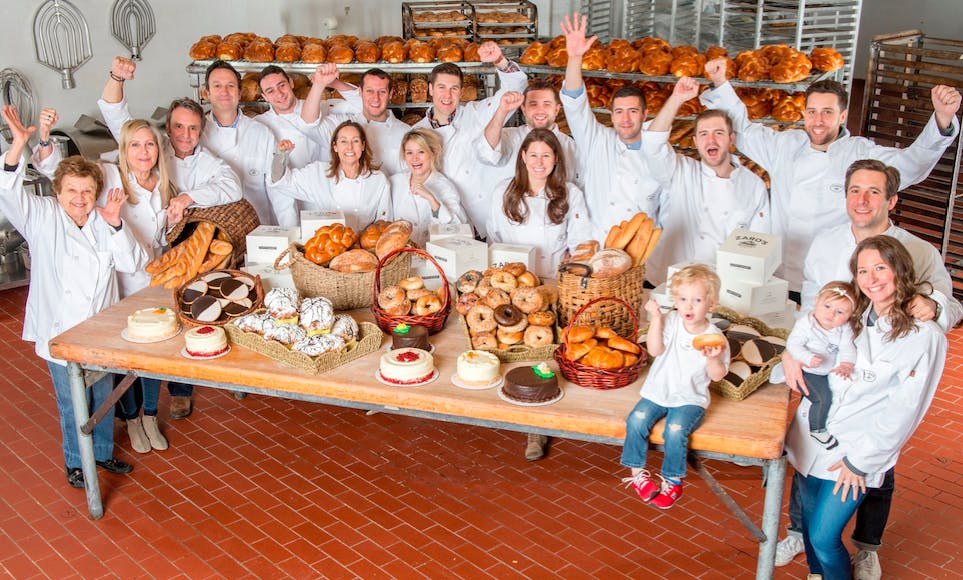 Zaro's four generations family team.
Be transparent
The lack of transparency can be a big challenge during the holidays—it can be difficult to find all of the info a job seeker is looking for with general listings on sites like Craigslist. Cheng recommends specifically including on the posting the number of shifts/hours required, levels of flexibility, exact pay, and any benefits. "Job seekers need to plan and prepare—help them understand what they're getting into and what's expected of them," she says.
Fully invest in training for part-time workers
It can be easy to just want to give temporary staffers the most basic training, but according to Cody Barbo, founder of Industry, the best long-term play for your restaurant is to treat every part-time employee as a full-time employee: "If [part-time employees] really are cultivated into the best possible person for the position and you invest time in training, they could become a full-time employee," he says. "They might even be a better hire than your existing staff—you just have to make that investment."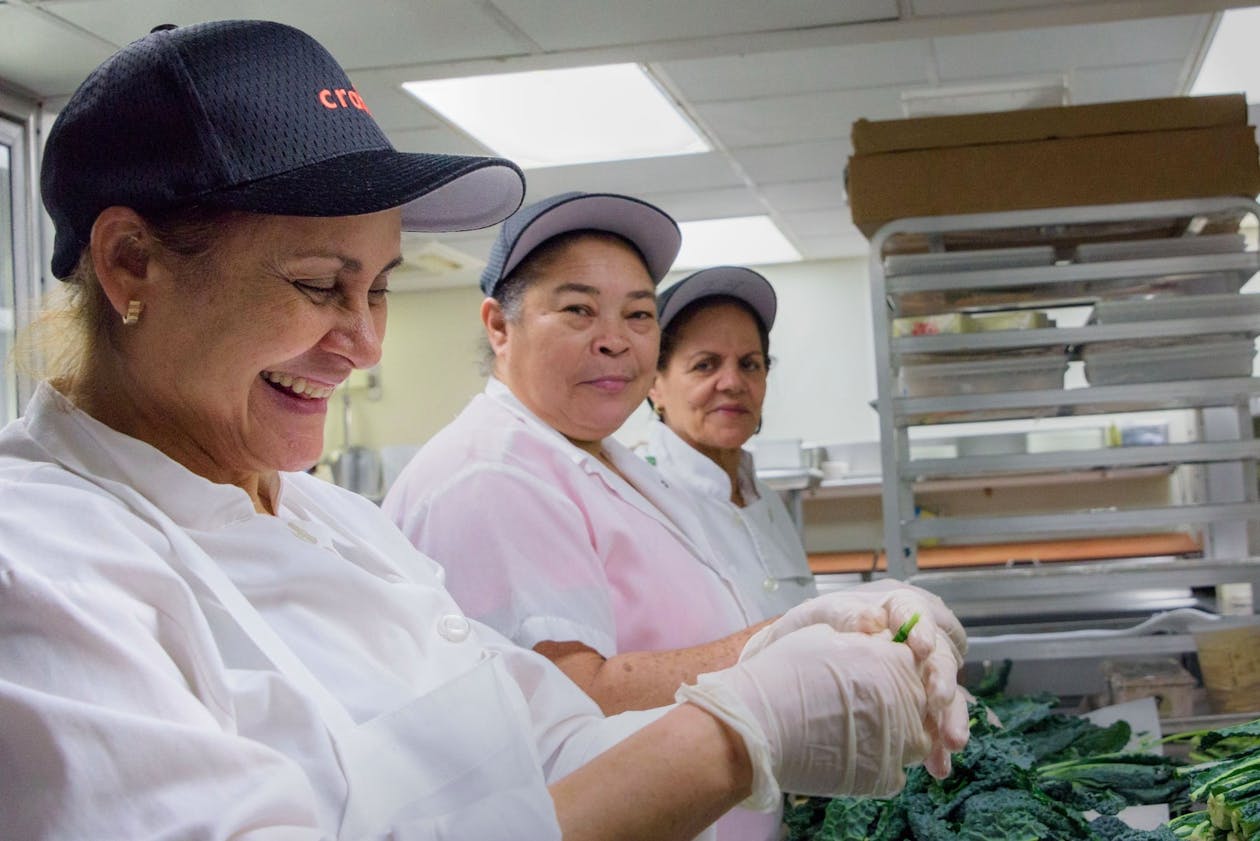 Set up a protocol for booking time off with your current staff
Ravi Dehar, Head of Growth Marketing at Homebase, sees the most important aspect of a successful holiday season as finalizing each employee's holiday schedule as early as possible. With a system like Homebase, he says, employers can see who is proactively requesting time off, and who is requesting it just days in advance, so they know how to allocate vacation fairly. The system also allows employers to have to approve all employees' holidays before they go on the calendar. "It's so much easier than having to track on paper everyone who is requesting time off—and this way, employees can work the hours that work for them," he says.
Provide added benefits to those working through the holidays
The demand for holiday staffing is consistently through the roof—this means that you need to make yourself competitive as an employer. This means providing not only higher wages to both your full- and part-time staffers, but also other benefits, like flexible scheduling, health insurance, or the possibility of bonuses for good sales, according to Dehar. "These gestures are highly appreciated by hospitality professionals," Cheng adds. "Small, thoughtful acts go a long way."