Adapting to Capacity Limitations
Online Ordering
With reduced seating at the same overhead cost, online ordering provides an additional revenue stream for many restaurants.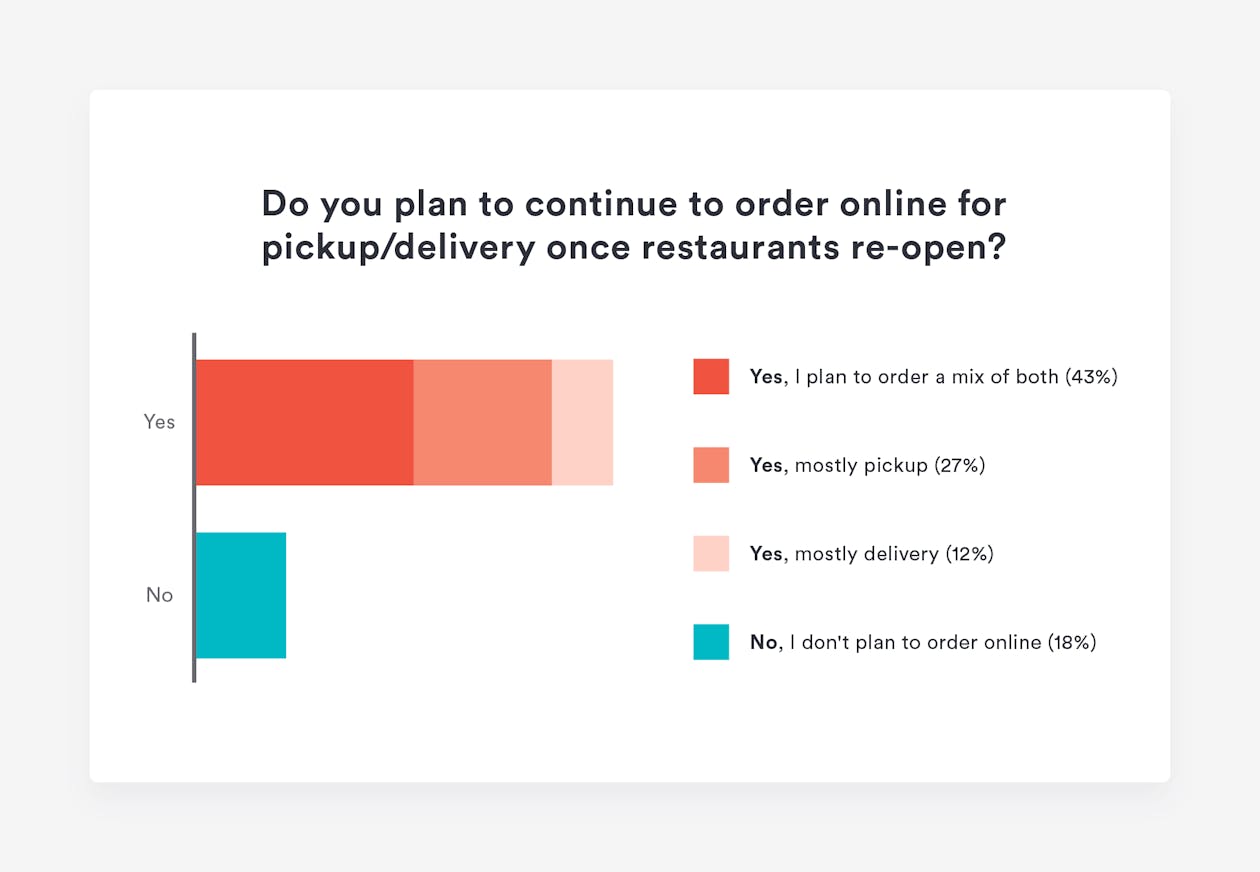 Indoor and Outdoor Seating Arrangements
Consider adding partitions between tables to increase guest comfort and feelings of security while dining. Of course, the look and feel of a partition must be carefully considered with your brand aesthetic, but here are some options:
Plexiglass dividers in areas with seating less than 6 feet apart

A partition between food preparation and guest seating for open concepts

Plastic partitions for lower cost dividers
If you have outdoor space that's available, contact your landlord or city to ask for flexibility with adding outdoor seating.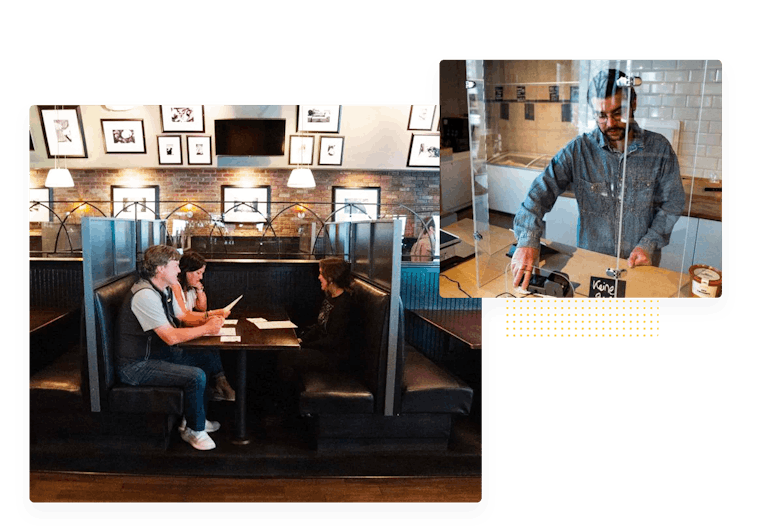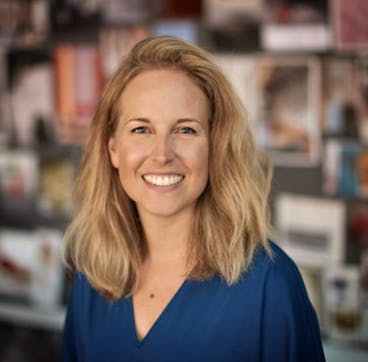 "At this early stage, we are seeing several states place priority on outdoor seating for safe reopening. Talk to your landlord or city to see if they will allow you to create an outdoor cafe in underutilized spaces in these special circumstances."
Allison Cooke | Principal at CORE Architecture & Design
On-Premise Updates
Single-use menus
73% of U.S. diners have concerns with touching a reusable menu when restaurants reopen.
Table signs with written statements
78% of U.S. diners have concerns with the cleanliness of a table and prepared foods.
Hand sanitizer
You can purchase hand sanitizer and disposable bags for guests to place face masks in to avoid contact with tables and chairs.
Single-use condiments
Package ketchup, salt, pepper, sugar, etc. so it's easy for guests to pick up for the table or the server to bring over with gloves.
Electronic health declaration forms
These should require a name, phone number, and/or email or every guest in a party dining with you. Email addresses help you grow your database.
Contactless ordering
Whether through a QR code or other technology, there are options to reduce server interaction and increase table-turn speed.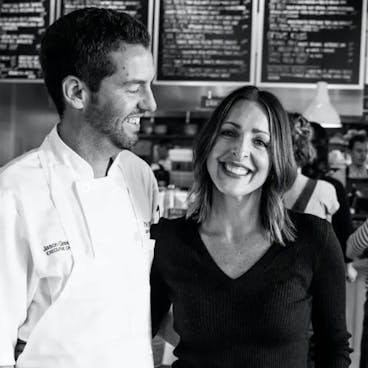 "Handing out a single-use paper menu to every guest is wasteful. We are focusing efforts on utilizing our hanging menus as the only menus available during this time."
Lauren A Greene | Owner at The Grove Cafe & Market - Albuquerque, NM
Mock Service
Before opening, have friends and family help with mock service or mock flow. Try out all apparel and apparatuses and see if it all works. Do they understand what you're trying to convey and offer? Do your staff members practice the correct protocol for switching gloves and cleaning surfaces?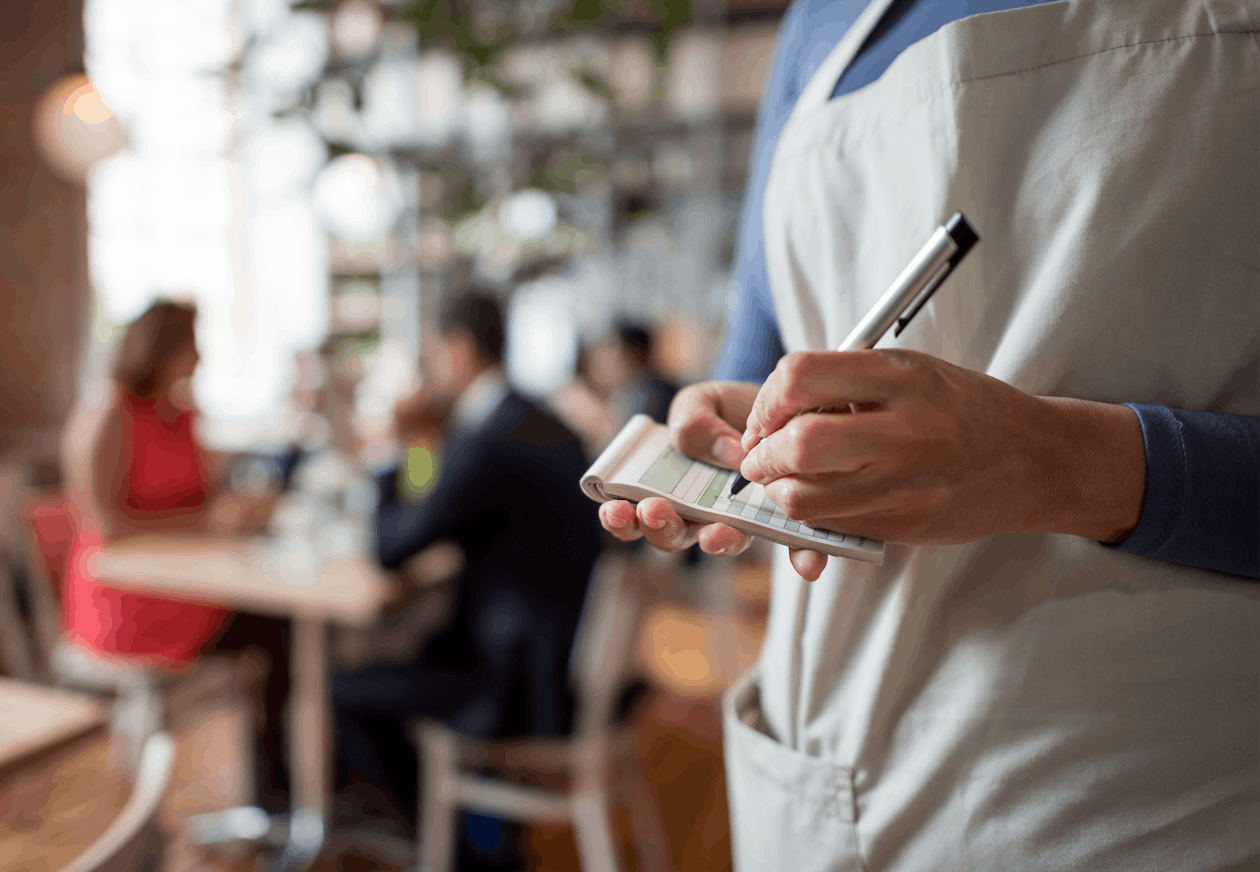 Your Floor Plan
Here are some tips from CORE Architecture & Design:
Convert bars to takeout order staging and pickup points for your food runners.

Remove any tables near food expediting, dish return, and your host area.

Readjust seats to face out for loose tables and wherever possible.
Pro Tip: Don't forget to contact your reservations platform to adjust your inventory on any public listings like Resy or OpenTable.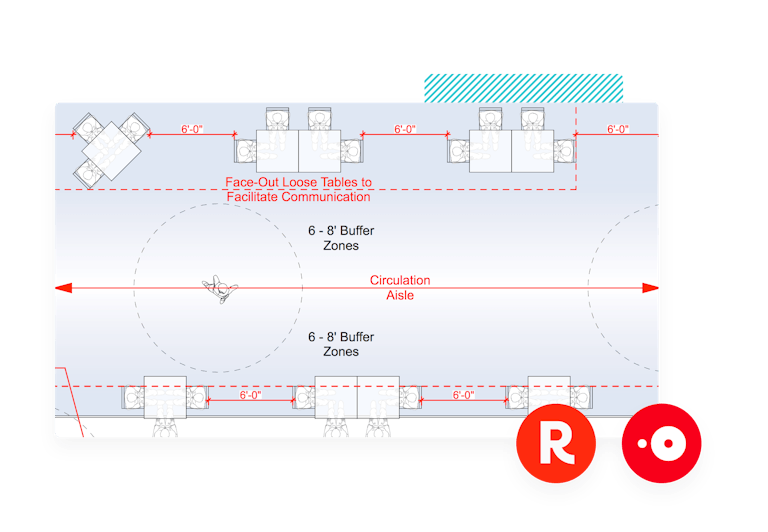 "We believe guests will feel safer when dining when they can see that they are safe. When reorienting tables for social distancing, we recommend that you try "face-out" arrangements for tables so that servers can safely approach and guests have a view out into the dining room."
Allison Cooke | Principal at CORE Architecture & Design
Reforecasting Your Revenue
Is it economically viable to reopen with on-premise dining as your single source of income?
Here is a helpful guide from Reopen Hospitality to build a financial model.
This exercise walks you through a 13-week cash flow analysis, so you can prepare for the next 3 months and beyond.