BentoBox for Food Trucks
Keep in touch with guests when your food truck is on the move. BentoBox makes it easy to update your location so customers can always find you. Plus, BentoBox will help expand your business beyond your truck.
"I have a better relationship with my customers because of BentoBox. I get to spend more one on one time with them rather than being in front of the computer all day, updating the website. It is amazing."
Emma Taylor | Chef and Owner | Milk Sugar Love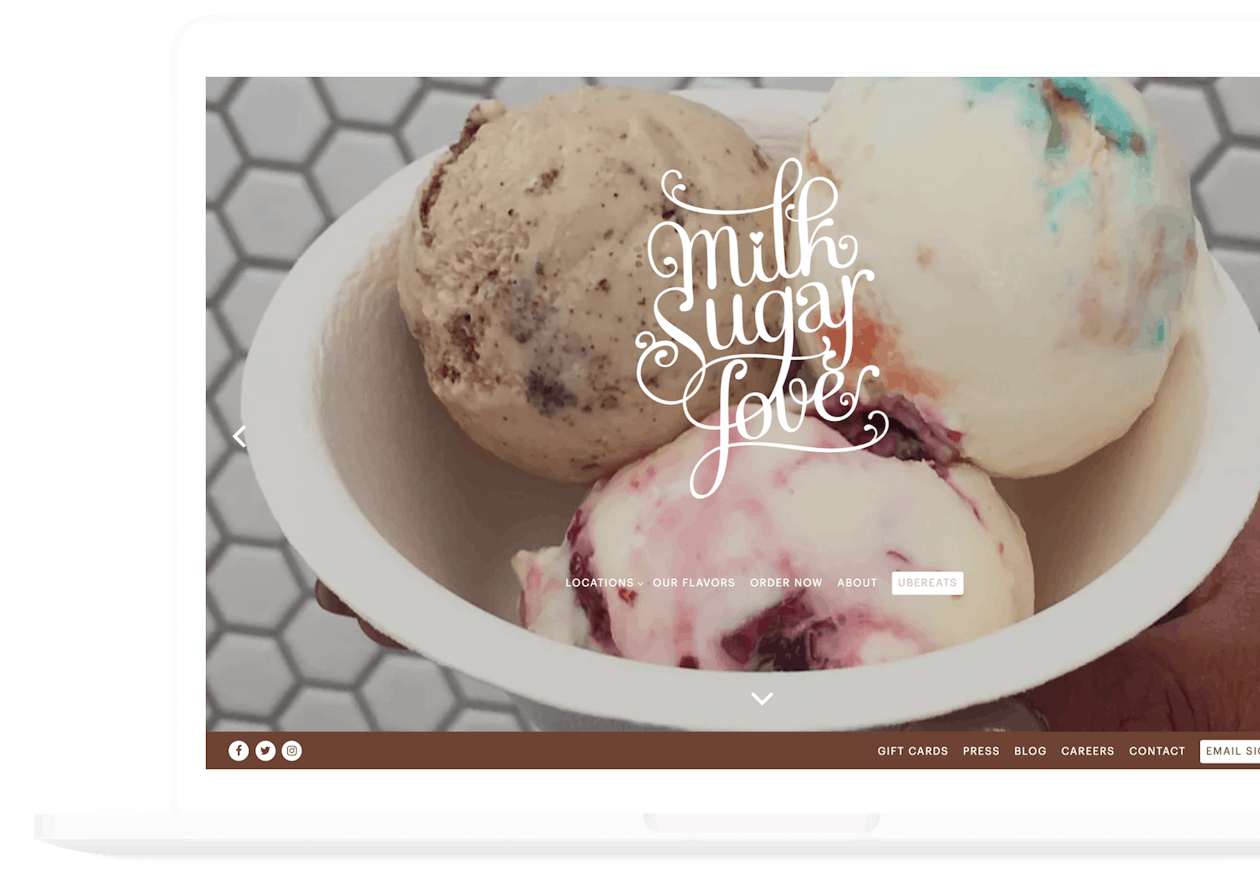 Book More Private Events
BentoBox makes event inquiries hassle-free, resulting in more revenue opportunities for your food truck.
Show Your Location
Let your guests always know where to find your food truck with our map integration, directly on your website.

Be Mobile-Responsive for Guests
Half of your guests will search for your truck on their mobile devices. So, we created beautiful, mobile-friendly designs that scale to all devices.

Stay Socially Connected
BentoBox enables you to seamlessly integrate your social media accounts so guests can find and follow all of your social channels.

Put Your Best Press Forward
Your website is the perfect place to show off your food truck's press coverage. It is quick and easy to add new articles.

Effortlessly Manage Catering Orders
With BentoBox, online catering is easier for you and your customers. Own your relationships and orders—in one place.