More Revenue From Your Website
Grow your profits by selling online event tickets, gift cards and merchandise on your website.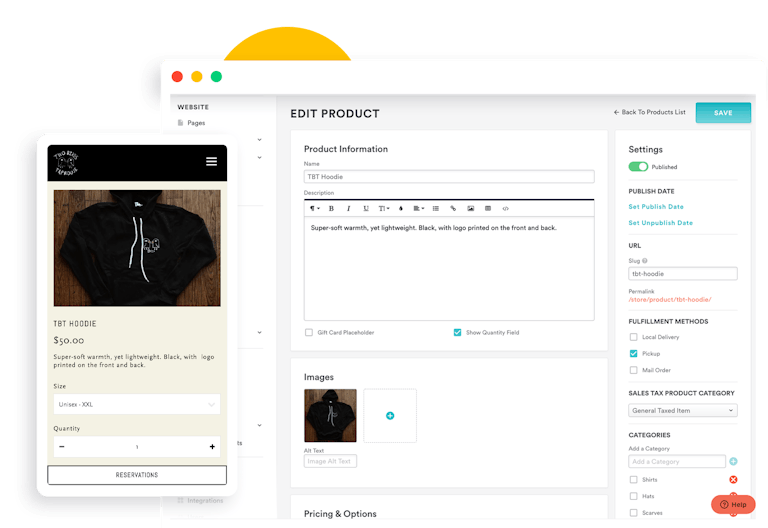 Sell restaurant merchandise like cookbooks and gear. On your website. Without a third party.
Sell gift cards on your website. View revenue in your dashboard.
Announce events, sell tickets and keep track of guest lists. All from one place.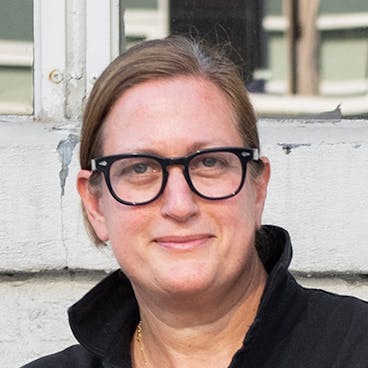 "Selling gift cards through our website generated thousands of dollars in revenue in the first month alone. Making them easy to purchase online is a great guest experience and has a real impact on our business."
Missy Robbins | Chef and Co-owner | Grovehouse Hospitality Group, Lilia, Misi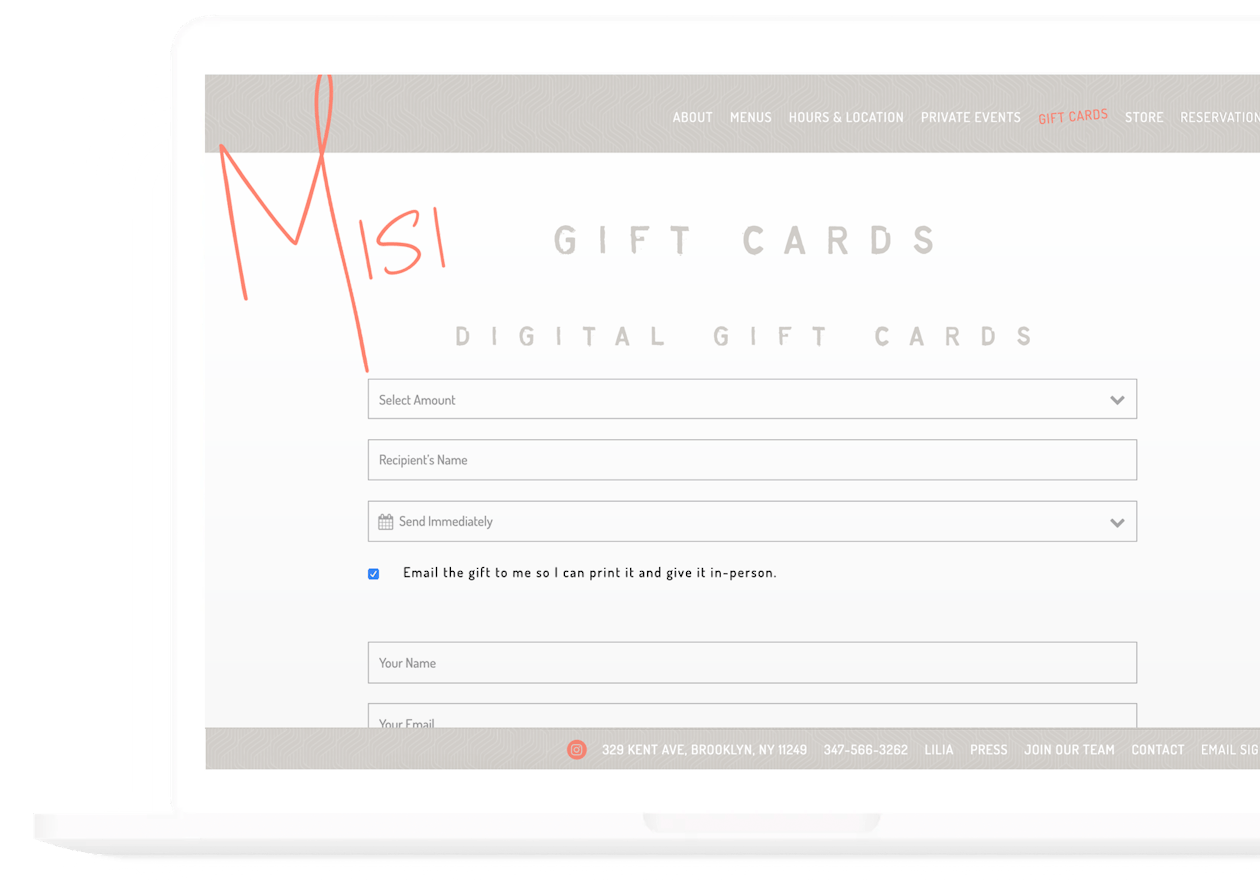 Sell Mobile-friendly Gift Cards Online
Simple checkout. Secure payment.
View and manage revenue in your dashboard.
Gift cards are emailed, mailed or picked up.
Increase gift card revenue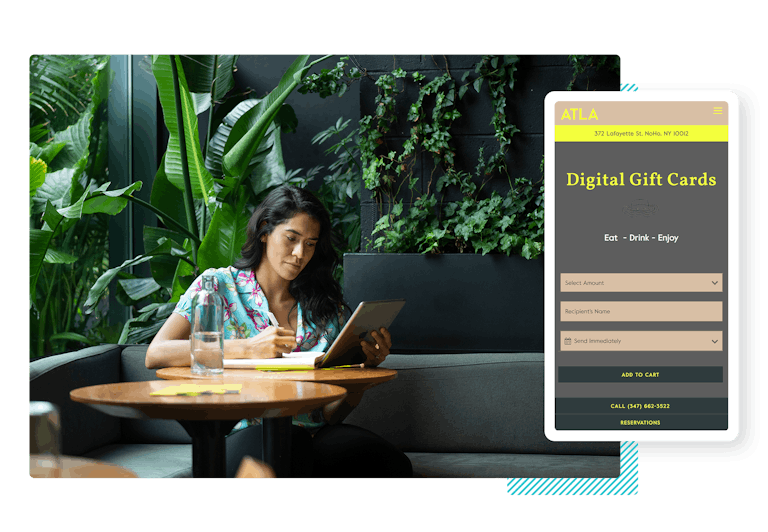 Sell Merchandise and Track Orders
Open 24 hours a day. Extend your brand online.
Track orders and set options with one system.
Include tax calculation and payment processing.
Bring in more business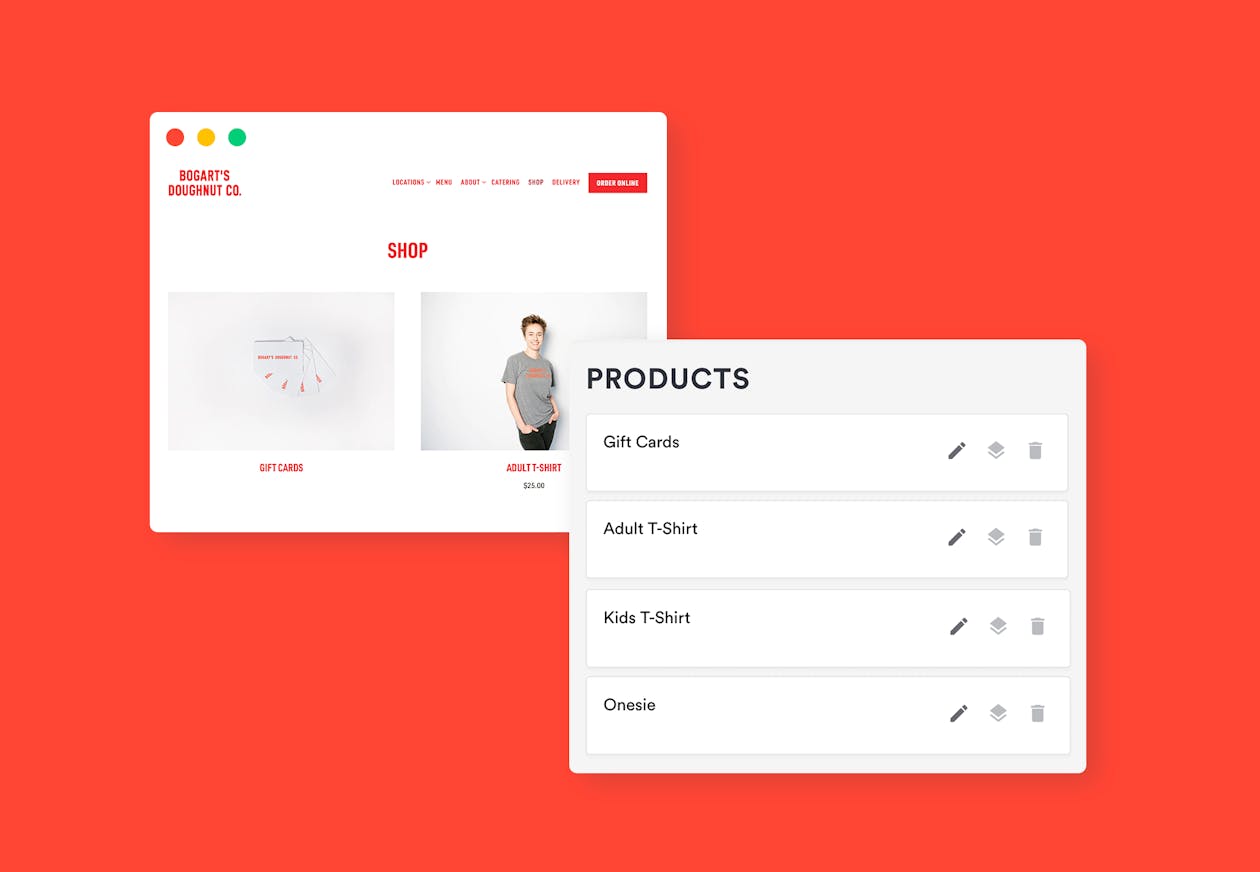 Sell Event Tickets on Your Website
No middleman. No added fees.
Sell tickets from your own system. Track guest lists.
You own your customer relationships.
Sell event tickets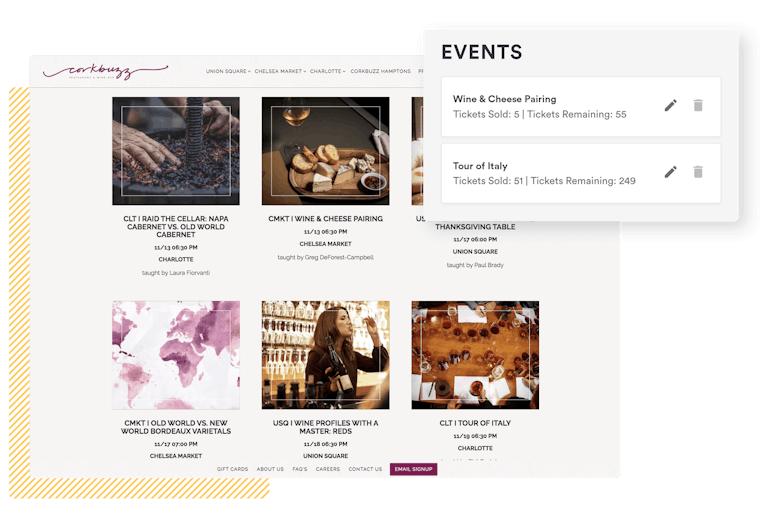 How can I generate more revenue from my restaurant website?
Increase your ecommerce profits by selling virtual event tickets, gift cards and merchandise on your restaurant website.
How can I sell gift cards online?
BentoBox allows you to sell digital and physical gift cards directly through your restaurant website.