Local Listings
Take control of how your restaurant's important information is displayed across the Internet.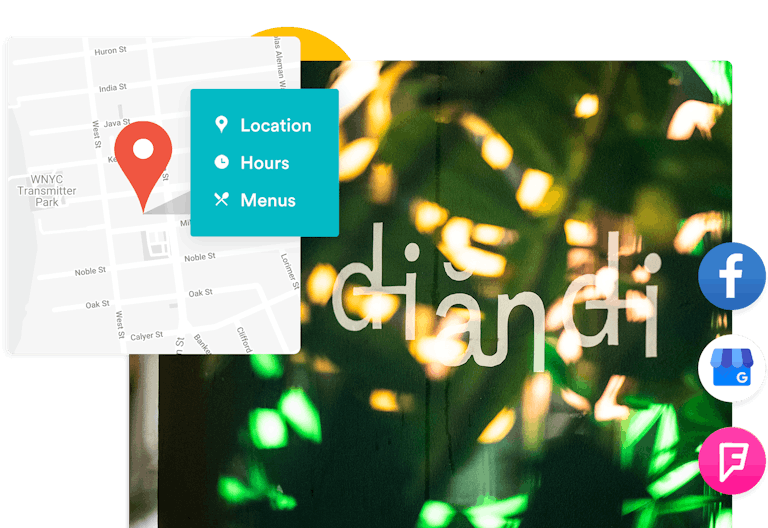 Accurate, Everywhere
Up-to-date menus, hours and address across Google, Facebook and more.
Better Local Rankings
The more accurate your info is, the better your SEO and organic search traffic.
Time-saving, Automated Process
One dashboard. One login. Automatic updates everywhere you are listed.
"Google is the first place our guests are finding us. We need to keep our information accurate, but we're also extremely busy. BentoBox does it for us automatically."
Christian Pineda | Co-owner | LOS TACOS No. 1
Update Info From Your Website
Control your menu, hours, and locations.
Correct info on Google Search, Maps and Local Pack.
Up-to-date menus are pushed to Facebook.
Learn about integrations
Rank Better with Accurate Info
Verified info strengthens your SEO.
Content updates push directly to Google.
Consistent info creates trust with search engines.
Bring in more business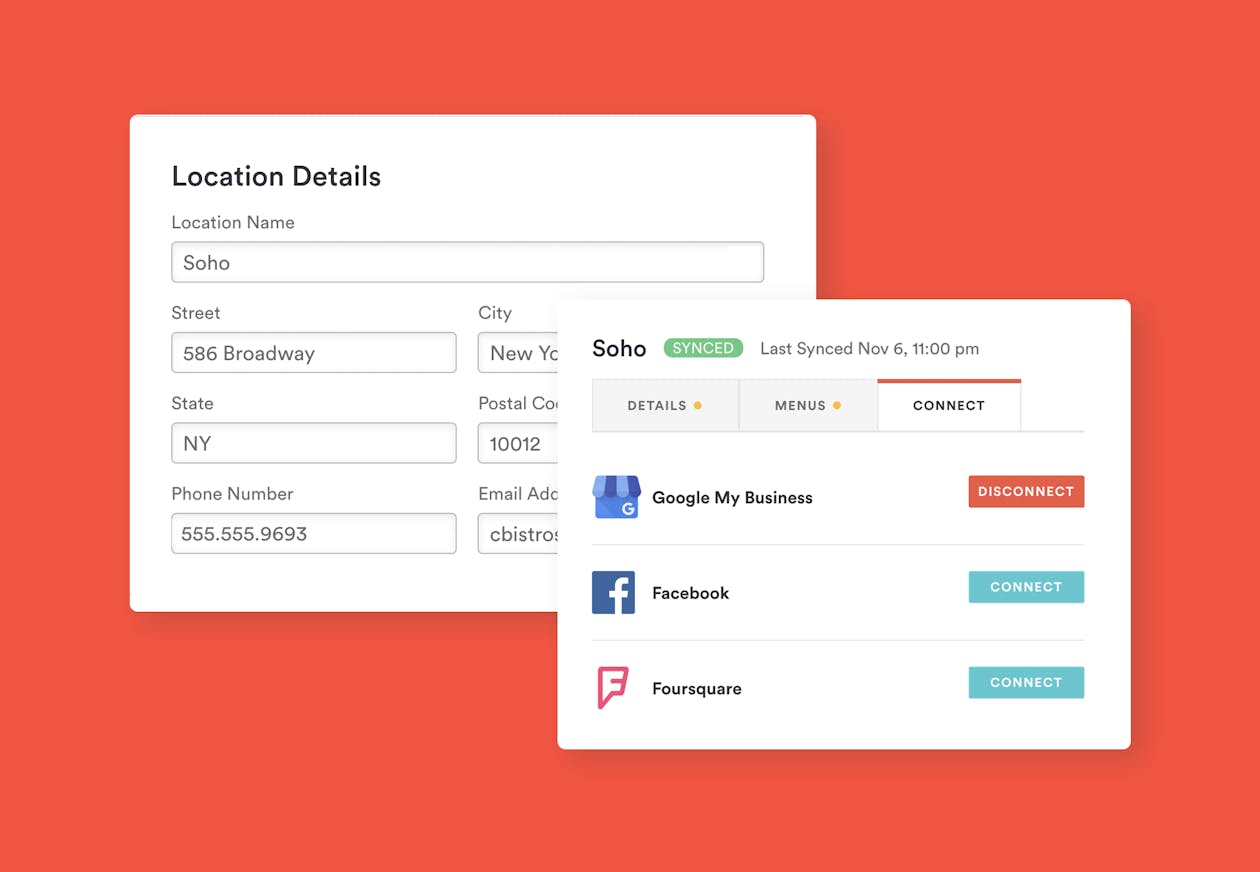 More Time to Focus on Your Restaurant
Automated updates keep you in control.
Update all your listings at once from your dashboard.
Less confusion online means more customers.
Book a demo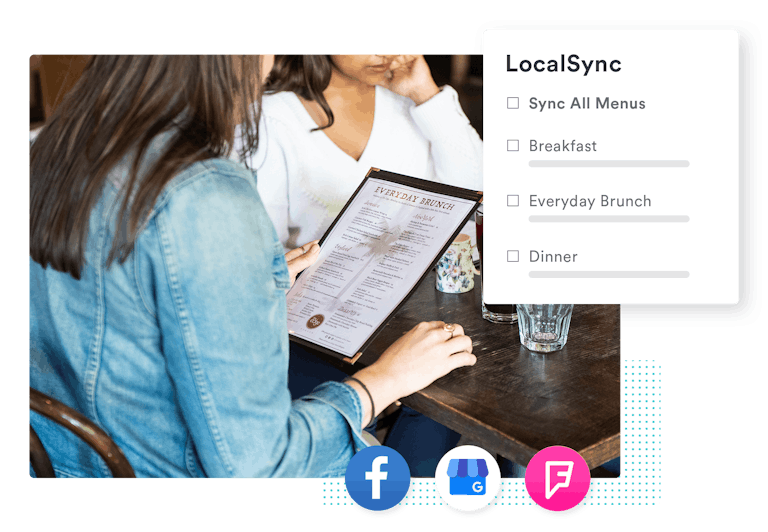 How can I improve my restaurant's online presence?
Local listings can help you take control of how your restaurant's important information is displayed online.
How can BentoBox Local Listings help me?
BentoBox can help ensure your latest menus, hours, and address stay updated across Google, Facebook, and more.
BentoBox Solution
Incorrect info leads to lost customers.
Show correct hours, every time.
Updating your listings takes time.
Do it automatically.
Inconsistent info hurts search rankings.
Improve rankings with accuracy.