Case Study: Online Merchandise
Learn how a NYC-based restaurant uses BentoBox's online merchandise store to sell $90,000+ on their website each month.
The Restaurant:
Bubby's
Find out exactly what Bubby's did to address their top 3 problems.
See What Happened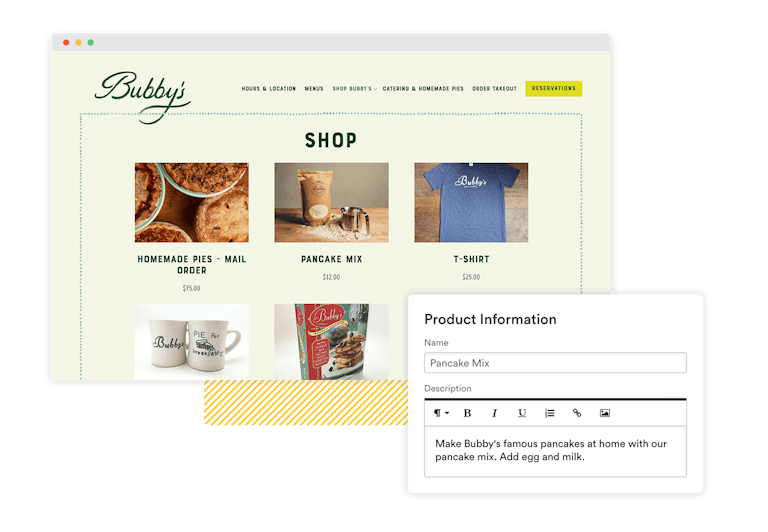 1
Orders by phone
Previously, order-taking and payment was manual.
2
Complicated updates
Website content had been difficult to edit.
3
Overhaul felt daunting
The business was hesitant to start from scratch.
"BentoBox is the powerhouse behind our beautiful online presence. We're greeting guests, taking orders, processing payment — automatically, and all in one place, through one platform."
Adriana Diaz Alvarez | Operations Manager