← Back
Diner Survey: Direct Online Ordering Will Grow in 2022
Vaccine requirements, delivery app fatigue and a desire to help restaurants have created a perfect storm for direct online ordering. Read more from our partnership with The Infatuation.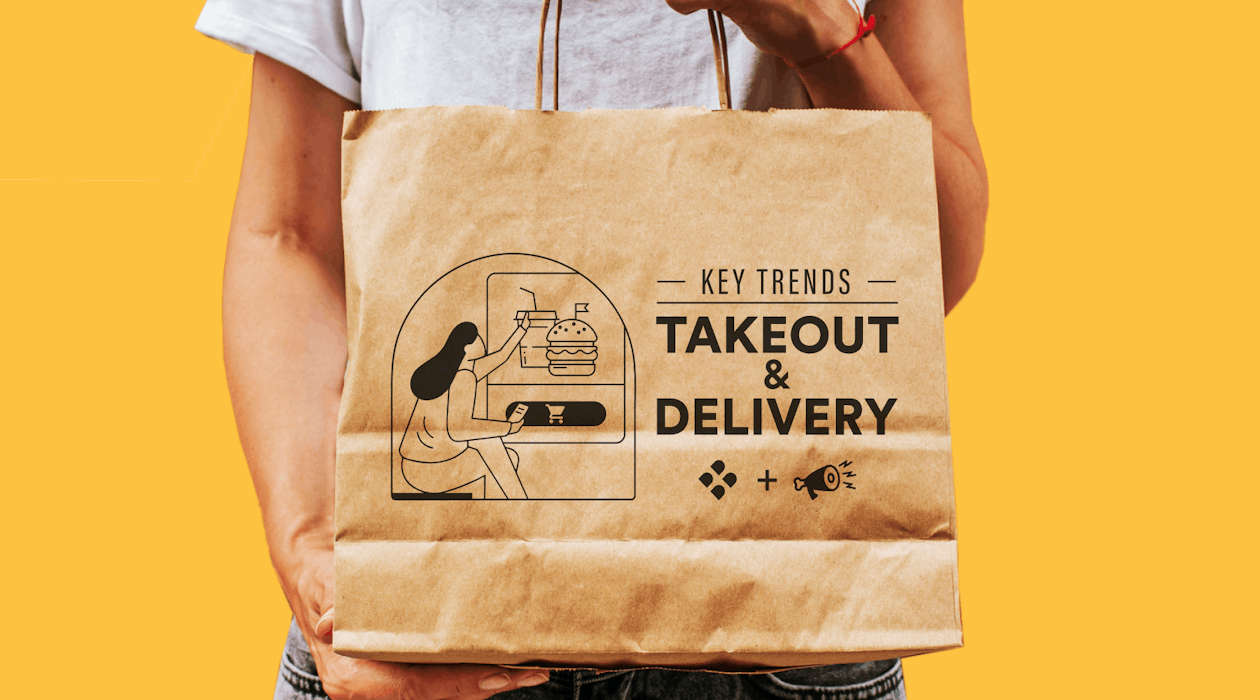 Restaurants have spent the past year navigating turbulence. The first wave of COVID-19 ended, but the supposed "return to normal" was derailed by the Delta variant, which slowly gave way to the Omicron variant. Indoor dining restrictions disappeared, then came back, then disappeared, then came back, then in some cases morphed into proof-of-vaccine requirements.
Through it all, diner attitudes and behaviors have had to stay fluid. But as we enter what experts hope will be the last substantial wave of the pandemic, diners can see a light at the end of the tunnel. They can finally start to define what the "new normal" looks like and which pandemic trends are here to stay.
To better understand what the future holds, we partnered with The Infatuation for the fourth installment of our Restaurant Delivery Consumer Trend Report. The Q4 survey features insights from 1,013 U.S. diners, ages 18+, who dined out at least once per week before the pandemic. Click here to view the full report and read below for four key takeaways.
1. Proof of Vaccination Will Increase Takeout Frequency
26% of diners say they plan to order more takeout due to proof-of-vaccination requirements.

By comparison, only 10% of diners say they plan to dine in more often due to proof-of-vaccination requirements.
Why It Matters: Proof-of-vaccination requirements make some guests feel safe enough to dine indoors for the first time since March 2020. However, they also prevent some guests from dining indoors, while other guests consider them a hassle they'd rather not deal with. Regardless of how restaurant operators feel about the requirement — and like all groups, they fall in both camps — this data should help them prepare for its impact. If you operate in a city with a vaccine mandate, expect off-premises dining to remain substantial.
2. Diners Plan to Increase Direct Online Ordering in 2022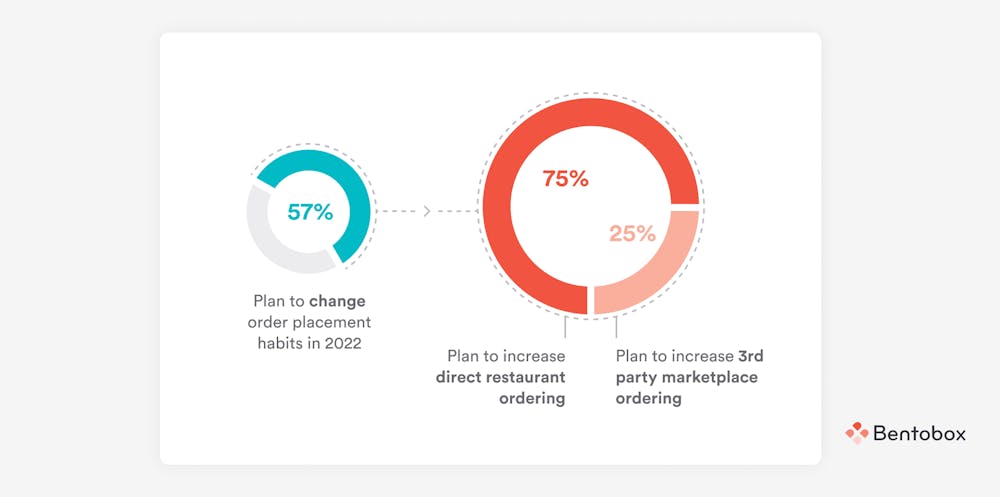 Why It Matters: Nearly 60% of diners plan to change their order placement habits in 2022. Among that group, 75% plan to increase direct ordering from restaurants, while only 25% plan to increase third-party ordering from apps. This continues a trend from our previous survey, which saw diner preference for third-party apps cut in half over a span of six months. As long as your restaurant makes online ordering easy, convenient and intuitive, there has never been a better time to offer it through your website. Last year alone, BentoBox restaurants saved $38.5 million in commission fees on direct online orders.
3. Diners Recognize Restaurants' Ongoing Challenges
84% of diners acknowledge that restaurants "are still having a challenging time doing business."

Only 3% of diners disagree with that statement, with 13% responding neutrally.
Why It Matters: For restaurant professionals who live it every day, the industry's ongoing challenges are obvious. It hasn't always been clear if diners recognize that, but this survey suggests they do. For their part, restaurants have done a good job socializing this issue — and they even received help from an unlikely ally when Domino's, the pizza megachain, aired a prominent national commercial that was essentially a PSA to stop third-party ordering. The combination of grassroots messaging and national advertising is attracting more attention to restaurants' challenges, and direct online ordering has emerged as a key solution.
4. Supporting Restaurants Motivates Ordering Behavior
| | | | | |
| --- | --- | --- | --- | --- |
| | | | | |
| More likely to order directly if it's easy | 48% | 45% | 46% | 42% |
| More likely to order directly if there's a promo/discount | 44% | 41% | 44% | 34% |
| More likely to order directly because it helps the restaurant | 44% | 41% | 40% | 45% |
| More likely to order directly if it has no fee/the lowest fee | 37% | 34% | 34% | 32% |
| | | | | |
Why It Matters: In each of our first three surveys, ease was the No. 1 factor that motivated people to order directly. However, in our most recent survey, a desire to help restaurants surpassed it. Notably, the two motivators concerning price — promos/discounts and low fees — both declined in the Q4 survey. The rise in consumer wages and awareness of restaurants' challenges has diners extra motivated to offer support, even with many restaurants increasing menu prices.