← Back
How to Navigate Restaurant Licenses and Permits
Learn about the most important restaurant licenses and permits to obtain, how to get them and how to be approved as quickly as possible.
Restaurants bring people together for delicious meals and joyous occasions, but before restaurants can invite guests through their doors, they need the right licenses and permits to operate.
Due to strict regulation, restaurants might require more than a dozen licenses and permits to legally operate. A restaurant can serve hundreds or even thousands of guests each day in just one location. Given some of the risks that come with preparing food and drink – ranging from foodborne illnesses to serving too much alcohol – it makes sense that the restaurant industry requires these precautions.
Like all businesses in the United States, restaurants require standard documentation like a business license. However, they may also require other permits and licenses like a pool table permit and a valet parking permit. Failing to procure these licenses before opening can result in fines of thousands of dollars, or even the closure of a restaurant.
We've provided an overview of the most common and essential restaurant licenses and permits for new restaurant owners. However, it's important to note that each state (and sometimes city) requires specific licenses and permits for that jurisdiction. It's recommended to consult with counsel and/or local legislature during the process of opening a restaurant to ensure the correct permits and licenses are obtained.
What are Restaurant Licenses and Why Do They Matter?
Restaurant licenses and restaurant permits are government-issued documentation and acknowledgment of a restaurant's existence and its ability to perform certain tasks. They legitimize the restaurant as an actual business and ensure that anyone handling, preparing or serving food and drink does so properly and in a safe environment. Without the proper permits, restaurants could be forced to close, while owners could face fines or even criminal charges. Even if the restaurant does survive a licensing issue, its reputation may be irreversibly damaged in its community – especially if any harm or illness befalls a guest due to improper licensure.
Below are twelve restaurant permits and licenses that restaurants will (or may) need to get in order to legally operate.
12 Restaurant Permits and Licenses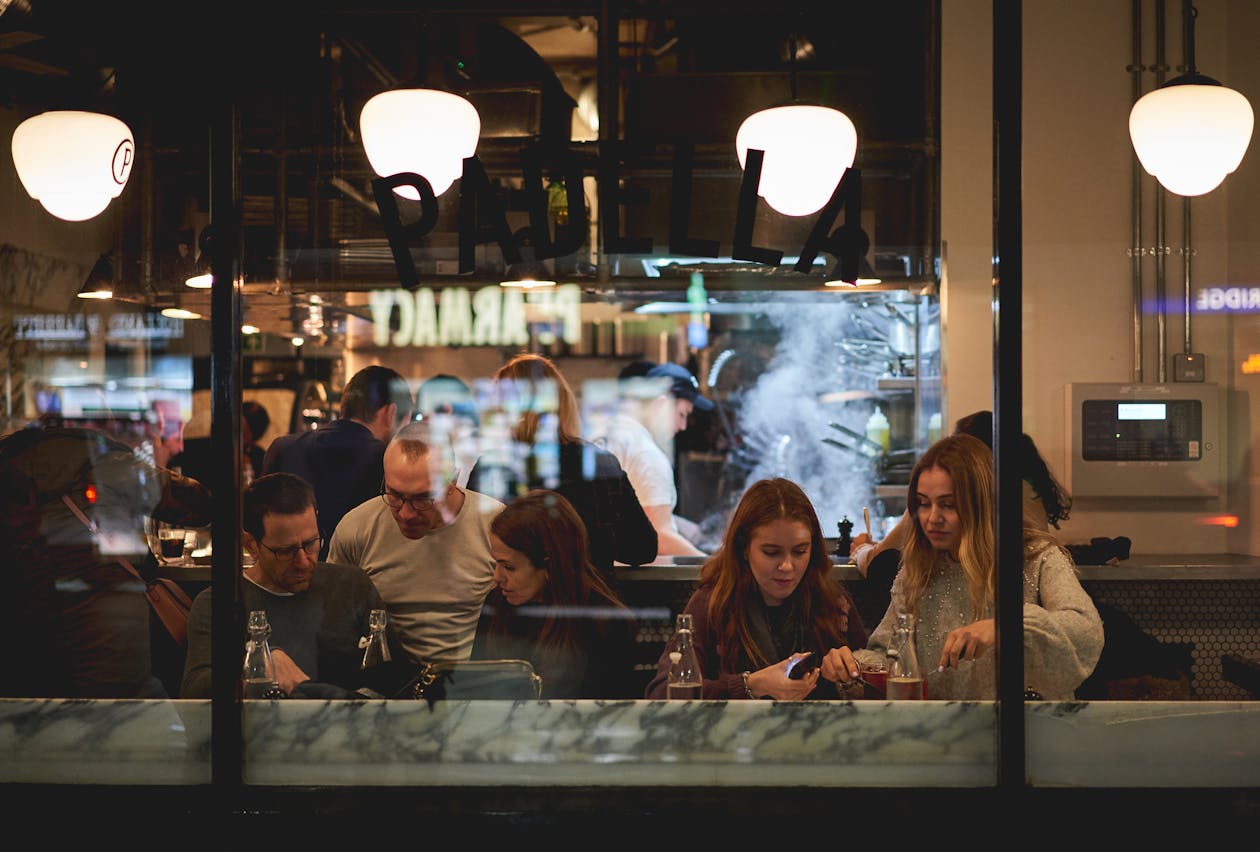 Tips for Navigating the Restaurant Licenses Landscape
Some restaurants will require more than a dozen licenses and permits. The process is time-consuming, can be expensive, and requires filling out forms over and over again with the same information.
Still, the restaurant's opening day is on the horizon, and once this process is complete, the dream is one step closer.
These tips can expedite the restaurant permit hunt and get doors open sooner than later.
Obtain an Employer Identification Number

An employer identification number (EIN) isn't technically a restaurant license, but it's still necessary to get one as a restaurant.

An EIN provides a restaurant business with a federal tax ID, making it legal to hire and pay employees. An EIN may also be required from the state in which the restaurant does business.

Because the restaurant cannot legally employ people without an EIN, getting one is an essential step in the restaurant opening process.

Dont Wait to Apply

Restaurant licenses and permits can take weeks or even months for approval. An EIN, for example, takes an average of four to five weeks to obtain according to the IRS, while liquor licenses can take up to a year to procure.

The restaurant opening process can be a lengthy one, and getting the paperwork started as soon as possible for these licenses can save time in the homestretch (and even avoid a delayed restaurant opening).

Work With Local Offices

Every restaurant's license costs and requirements will depend entirely on where the restaurant is located. While all restaurants need a business license and employee health permits, not all require seller's permits. Before applying, it's worth visiting the website for the state and city where the restaurant will operate for a list of required permits. It may also be worth working with a local consultant or lawyer to cover every base.

File for a Trademark

One final non-permit to go over is the trademark. To avoid worrying about a competitor ripping off the restaurant's brand, consider applying for a trademark. While not required, a trademark gives the original restaurant the advantage in the event the business's brand is infringed upon. It also may be worth searching the existing trademark database to ensure the restaurant's name won't be infringing on another business's.
Licensed to Grill
Waiting for restaurant licenses and permits to be approved can take a while, but every day is progress towards finally getting the doors open and being able to serve guests in a safe, fun environment.
While waiting for these applications to be processed, there's still so much more to do, like finalizing out your restaurant business plan, finding funding for the restaurant or setting up your restaurant's website.
BentoBox can help a restaurant get its footing online for optimized discoverability before and after it opens to the public. Get started with a free demo.