← Back
Best Coffee Shop Websites
The best coffee shop websites online, all in one place.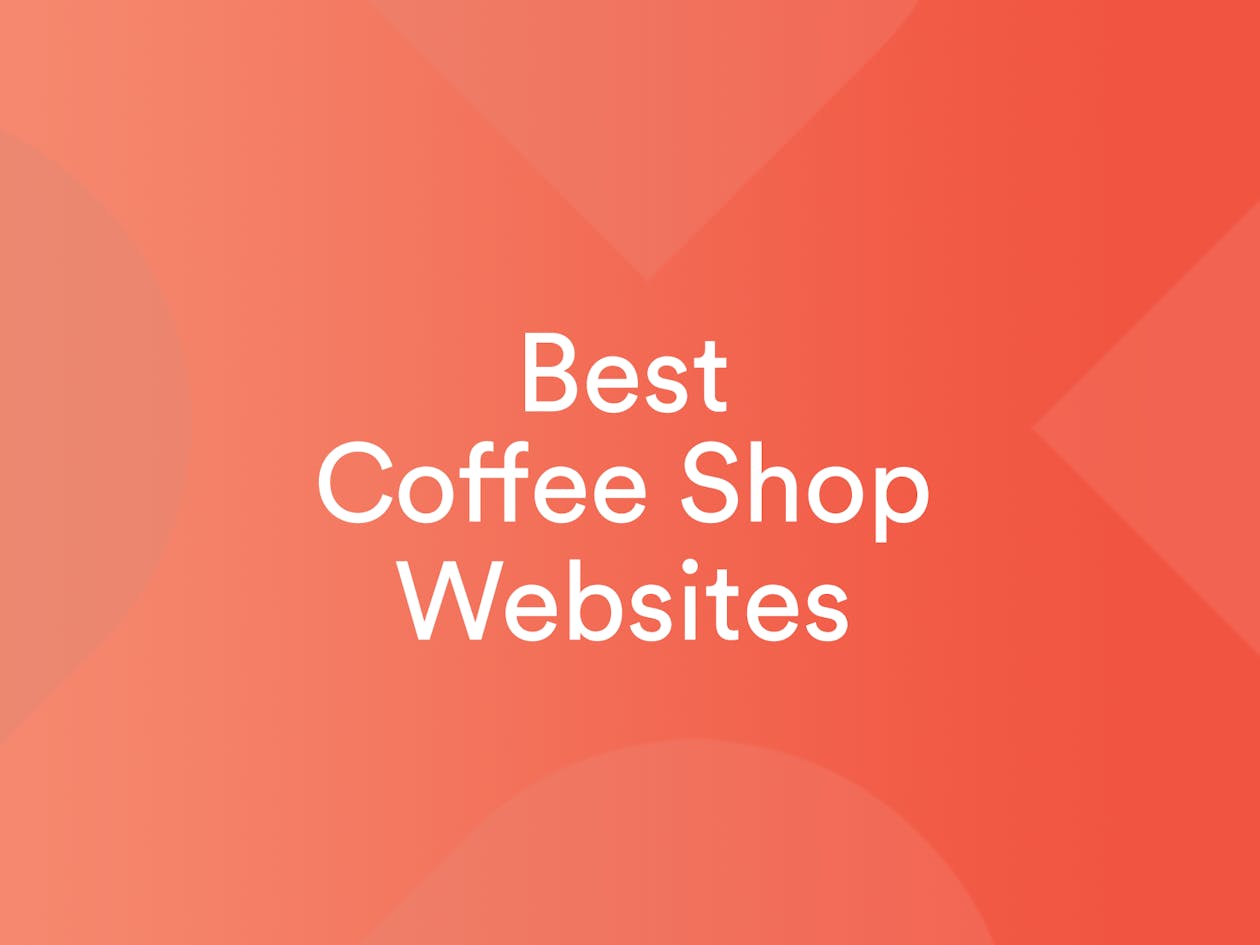 At BentoBox, we love coffee. We work with hundreds of coffee shops around the country to own their online presence. And what better way to celebrate them than to compile a roundup of our favorite coffee shop websites. These six coffee website examples are meant to inspire those looking to freshen their online presence this year.
The Coffee Bean & Tea Leaf
Las Vegas
coffeebeanlv.com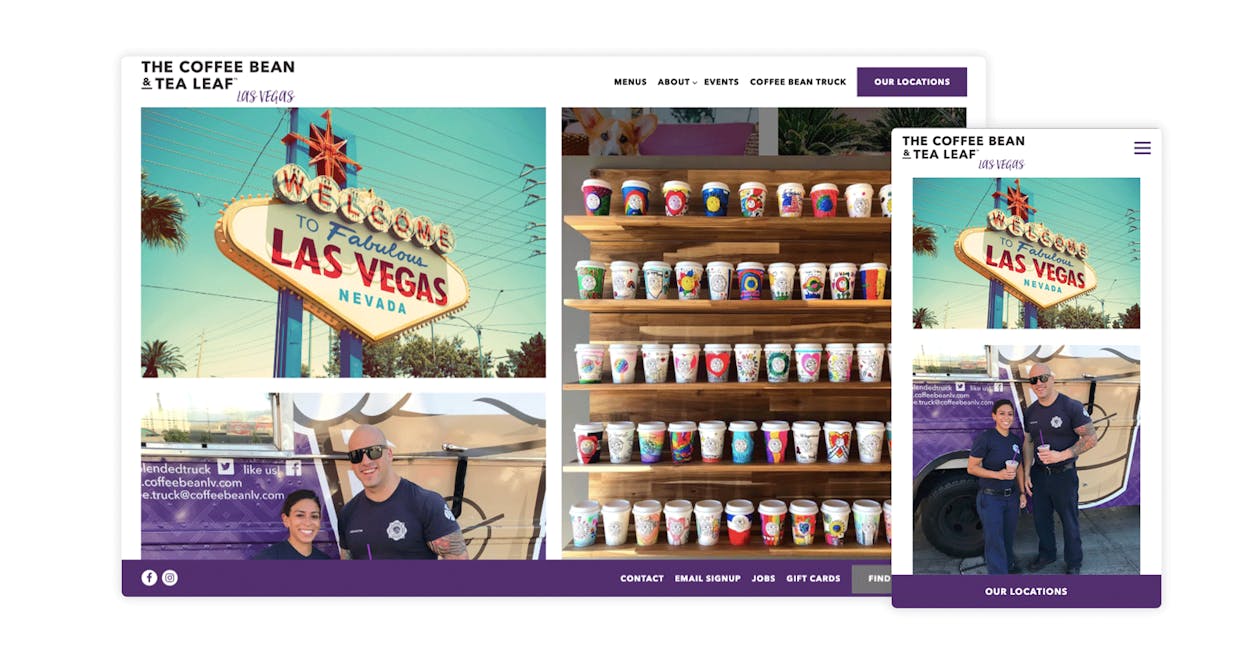 The Coffee Bean & Tea Leaf serves Las Vegas with 15 locations and a coffee bean truck that caters to special events. Through its website, guests can find a location nearest them or check out a page that's dedicated to highlighting its community partnership programs.
Two Guns Espresso
Los Angeles, El Segundo and Manhattan Beach, CA
twogunsespresso.com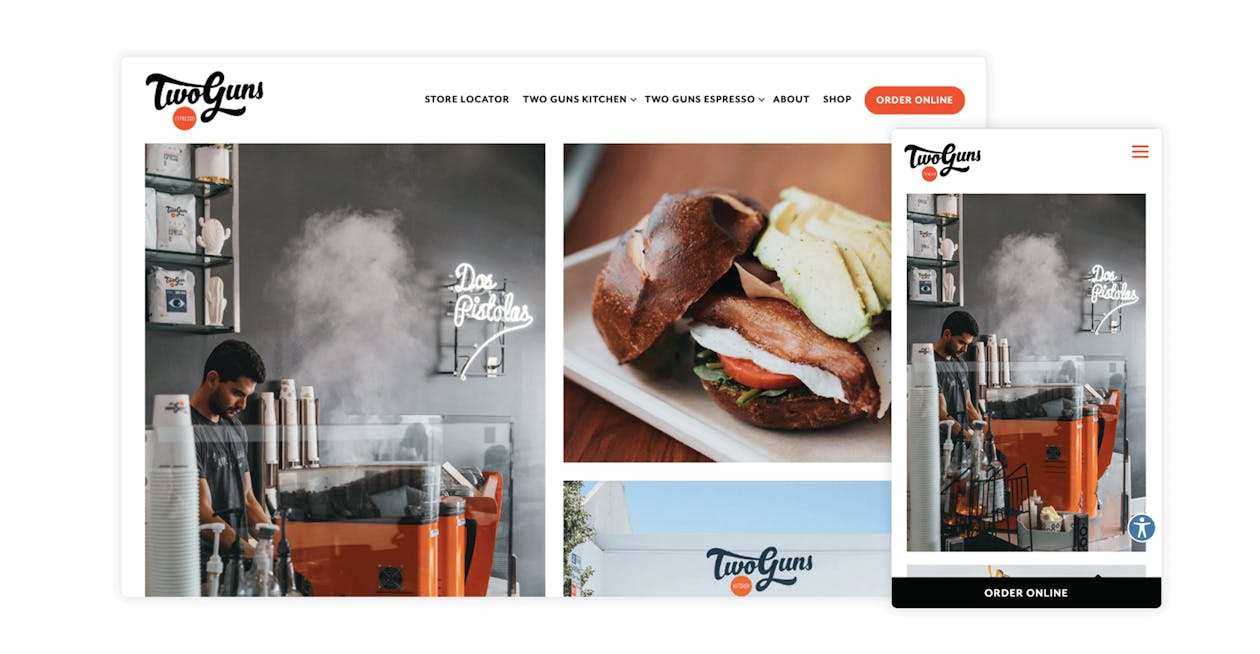 We're loving Two Guns Espresso's website with a branded location map that shows the 7 locations throughout Southern California. Beautiful, hi-resolution photographs play up the atmosphere while visitors can shop for fresh beans and more through their online store.
Saxbys
PA, NH, NC, GA
saxbyscoffee.com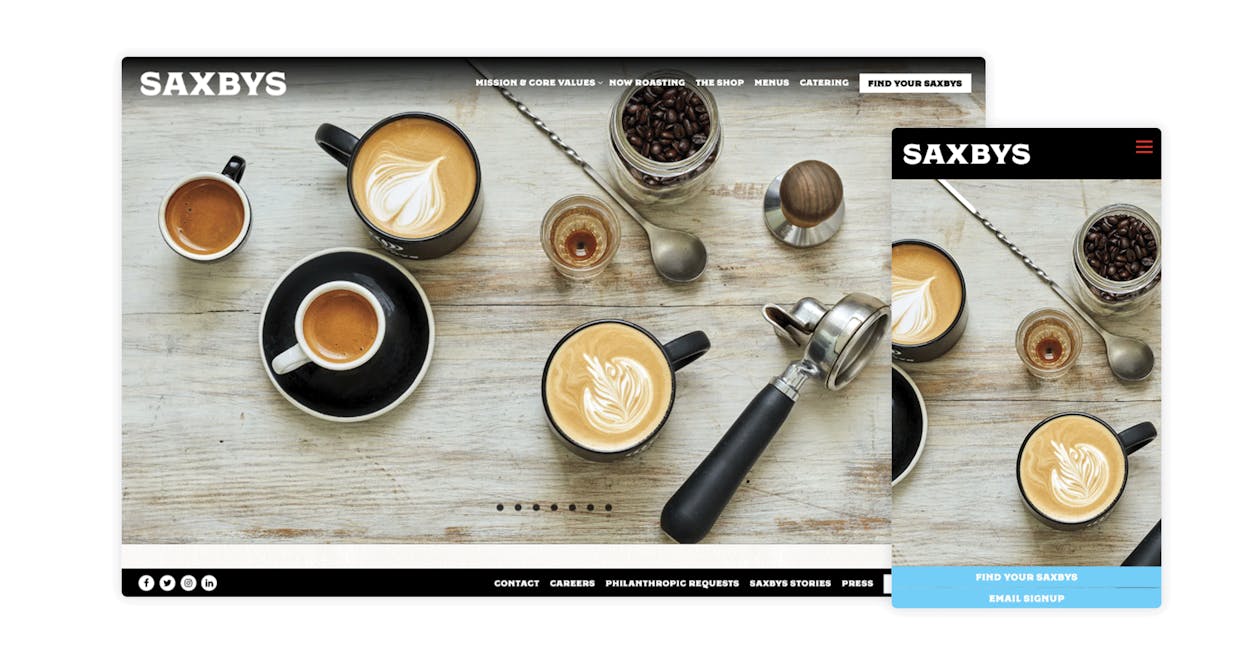 Saxbys has locations all across the Eastern Seaboard. We're a particular fan of their dedication to education—supporting their employees and communities through internal and external social impact programs. If their mission and core values don't already stand out, their website certainly does, with a clean, minimal layout—true to its brand—and a powerful one-click-to-Google-Maps location finder on mobile.
The Grey Dog
New York City
thegreydog.com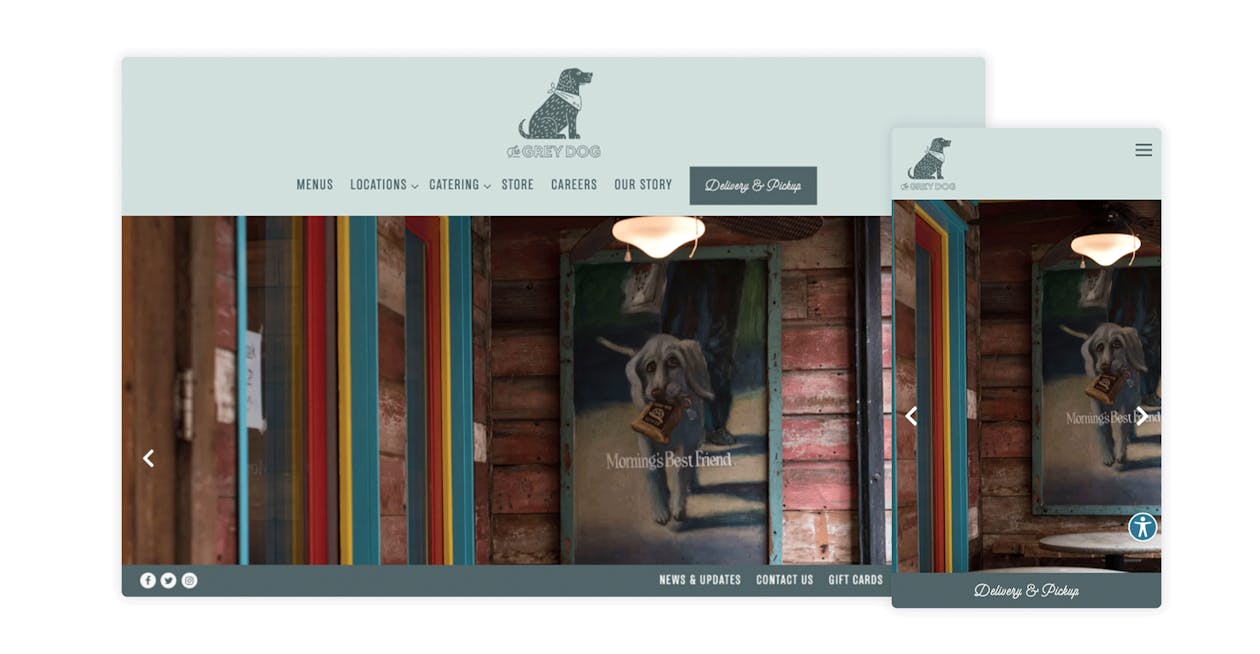 Named after Moose and Goose Lane—the dogs of founders Dave and Pete—The Grey Dog is a relaxing hideout for breakfast and a coffee. Their website comes with a full catering store where guests can place large orders ahead of time for pickup or delivery.
Blank Slate
New York City
blankslatenyc.com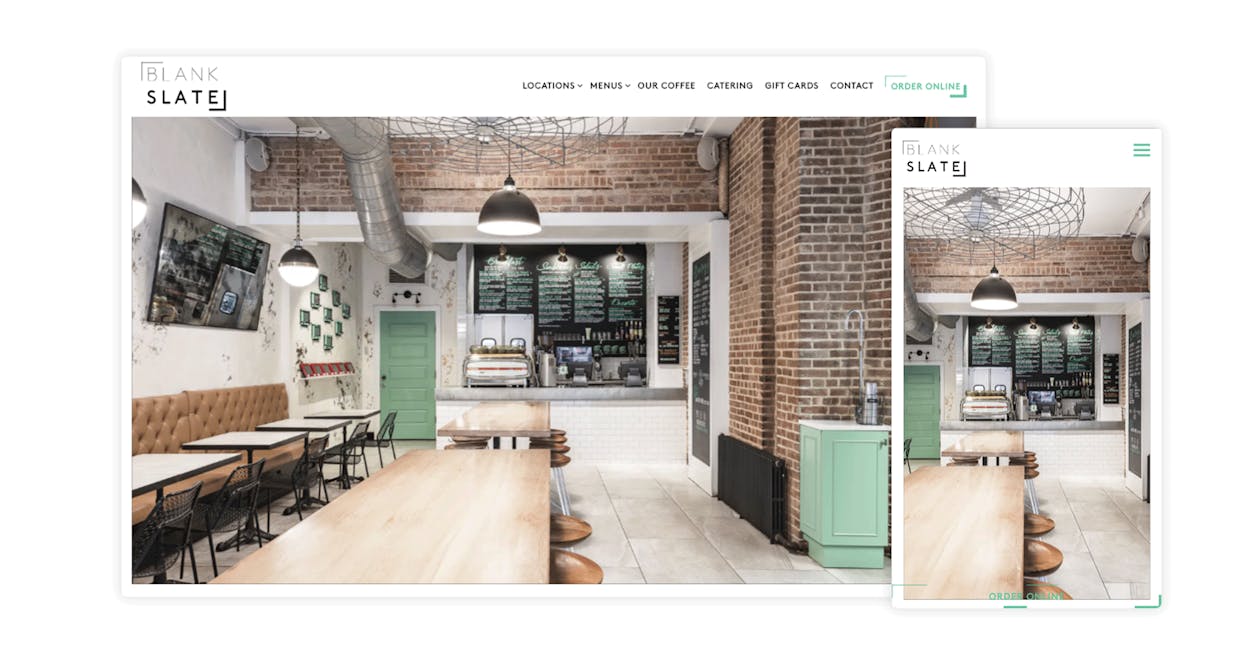 Blank Slate rounds out our list of the best coffee shop websites, with a clean and modern design. It's simple for guests to navigate, check out menus and locations or to purchase a gift card. Their online catering store is the icing on the cake.
Interested in a website for your coffee shop to own your online presence, connect with guests and drive high-margin revenue? Get in touch with a BentoBox specialist today for a free online demo.