Case Study: Restaurant Website
Learn how a Washington, DC based cheese, charcuterie, and wine shop uses BentoBox for its website.
"BentoBox has allowed me to feel confident making some big pushes for my business. The online experience is something I can now feel just as proud of as our in-store experience."
Jill Erber | Owner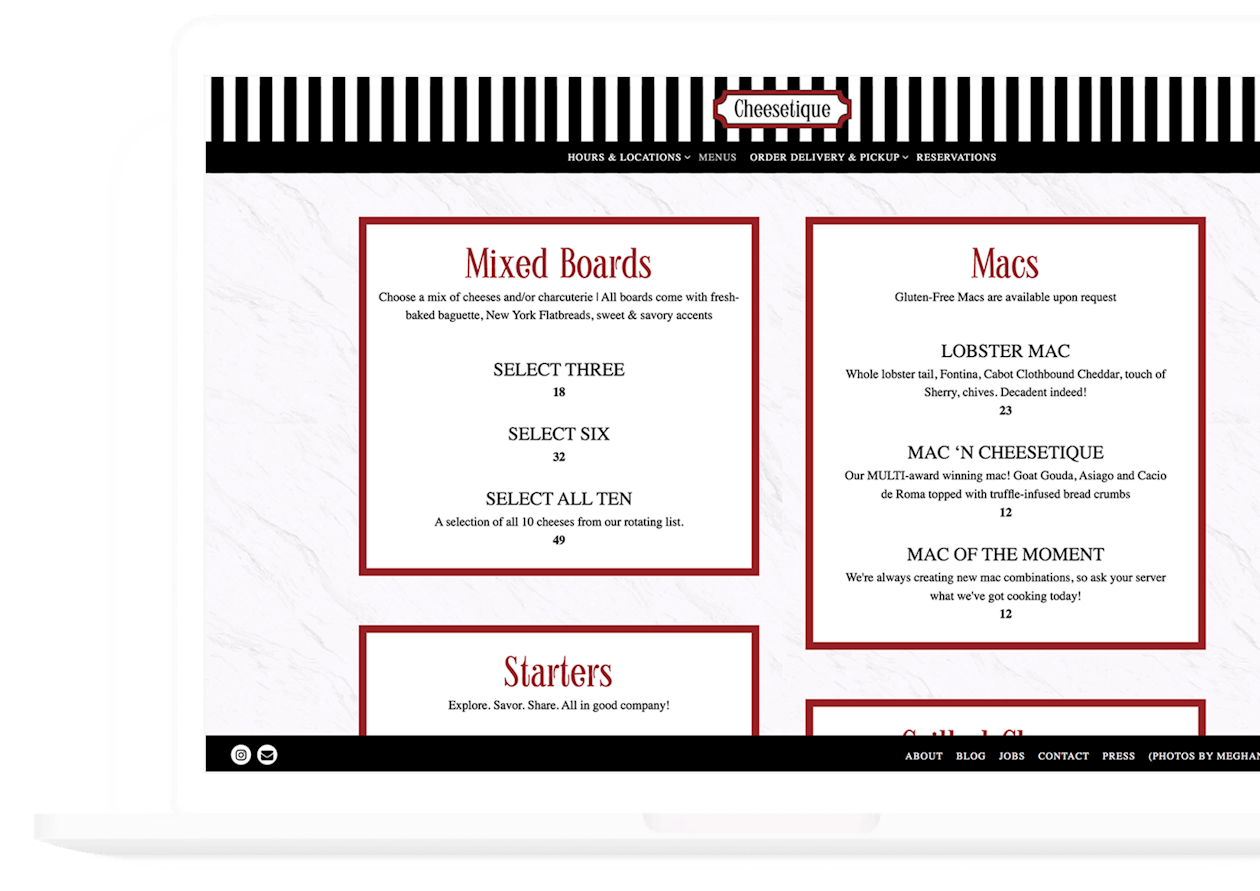 1
Website lacked control
Had to hire a developer or agency to re-code.
2
Not mobile-friendly
It would have been time-consuming and expensive to update the previous website.
3
No eCommerce
Needed an easy way to drive online sales.