← Back
How to Optimize Your Website for the Holidays
The digital features your restaurant needs to help drive business this season
November and December can be the busiest time of year for restaurants, thanks in part to large private events and extravagant holiday specials. Just like you prep your staff and your space for the holiday season, in order to really fill the house, you should tighten up your website around this time of the year, too.
Here are the features your website needs to drive business and maximize revenue this holiday season:
Keep Your Site Current
During the fast-paced holiday season, updating your website regularly might be the last thought on your to-do list. But now is the most important time to keep your guests up to date with holiday hours, menus specials, or limited-time promotions. Remember, your guests are checking your website regularly during the holiday season for special offerings and current information, so make sure your website reflects all changes and updates accordingly.
Don't forget to post about any special offerings over the holiday season. Let your website remember for you. Contact sales@getbento.com to learn how.
Too Busy to Update your Website Regularly? We've Got You
We get it. Which is where scheduling your website posts in advance comes in. On BentoBox websites, you can schedule any content to go up or down at a specific time through our scheduled posts feature. In other words, you can set your Thanksgiving menu to automatically come down the day after the holiday, and you don't have to worry about putting up that alert when your restaurant is closed for a holiday event. Save time and focus on keeping your guests happy, while your website focuses on making sure your posts get, well...posted.
'Tis the Gift Card Giving Season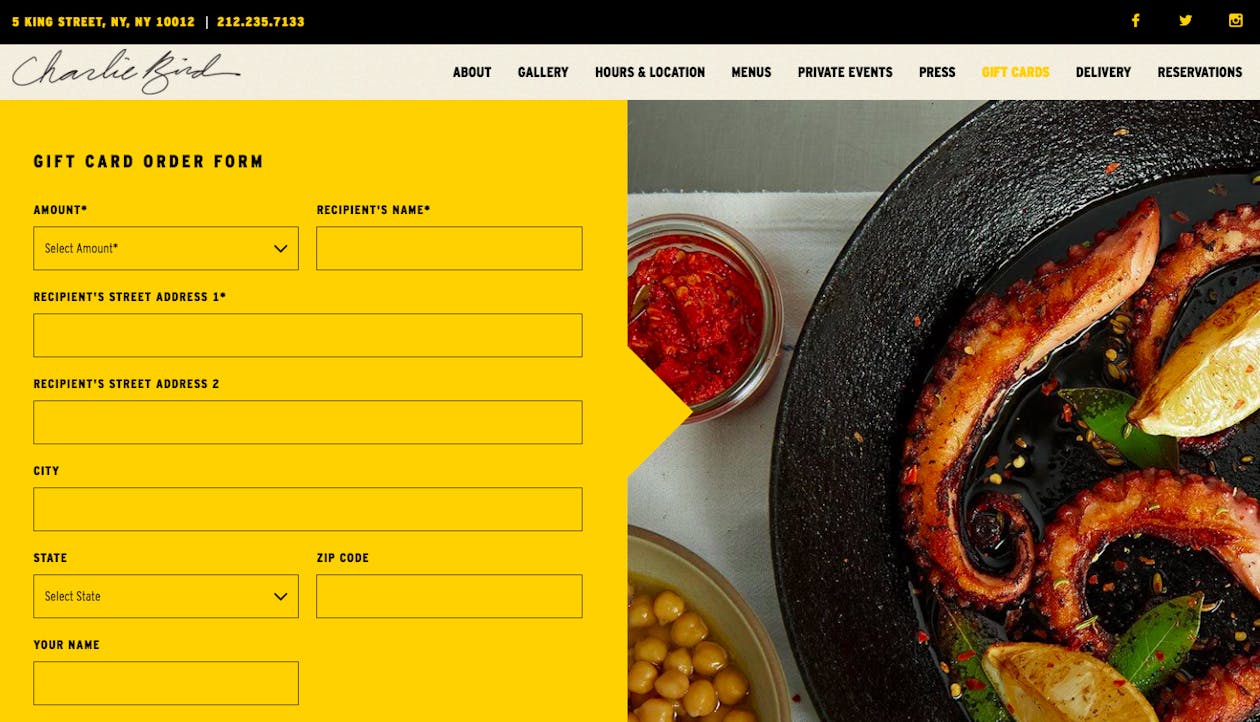 Gift cards are one of the best ways to boost sales over the holiday season. We know that selling gift cards online is an easy way to maximize their value—with just a few clicks, your guests can buy a last-minute gift—any time, anywhere—without leaving your homepage.
As a website company focused on hospitality, we want to serve up whatever fits your guests' needs—and that's where BentoBox Gift Cards come in. Now, your restaurant can offer guests a convenient and personalized way to give their family and friends gift cards virtually. If you already sell gift cards in your restaurant, there's no need to change how you currently issue or redeem them. We just make it easier for you to sell them online, 24/7 and reap the gift-giving rewards.
Holiday Merchandise Made Easy
Your restaurant presents delicious food, drinks, and ultimately a memorable experience for your guests every time they dine with you. Why can't your online presence offer the same? E-commerce is a great feature to have on your website—particularly over the holidays. From T-shirts to cookbooks, to gift baskets, your guests can share a small piece of your restaurant to their friends from the comfort of their own home. Putting together a holiday gift basket with, for example, sauces, spice rubs, and branded apparel is an easy gift for your guests to give and even easier gift for you to sell online.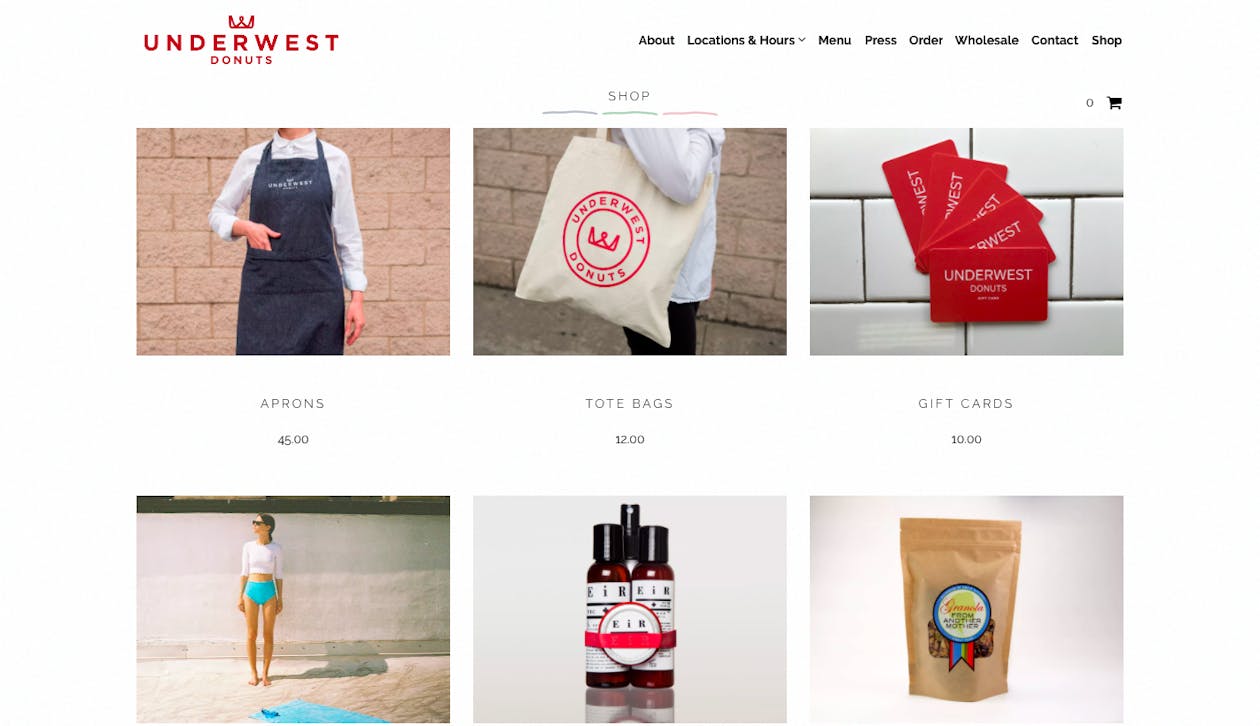 Underwest Donut's online shop.
A beautiful online store can be easily managed through Bento's platform, which allows you to seamlessly mark each purchase as fulfilled as it ships out, add important notes for you and your team, and export the order history. You can feature any number of products on the e-commerce section on your website and choose how you want to label it in terms of size, color, weight, and/or price. Show off each product with multiple images at different angles. Want to incorporate a smart online store before the holiday season ends? Let us know and we'll help you set it up quickly!
Tickets Are For More Than Just Holiday Shows
People love to come together over the holiday season, meaning it's the perfect time to host wine tastings, charity events, cocktail classes, and live music nights. Special events and promotions entice new guests and keep your regulars coming back for more.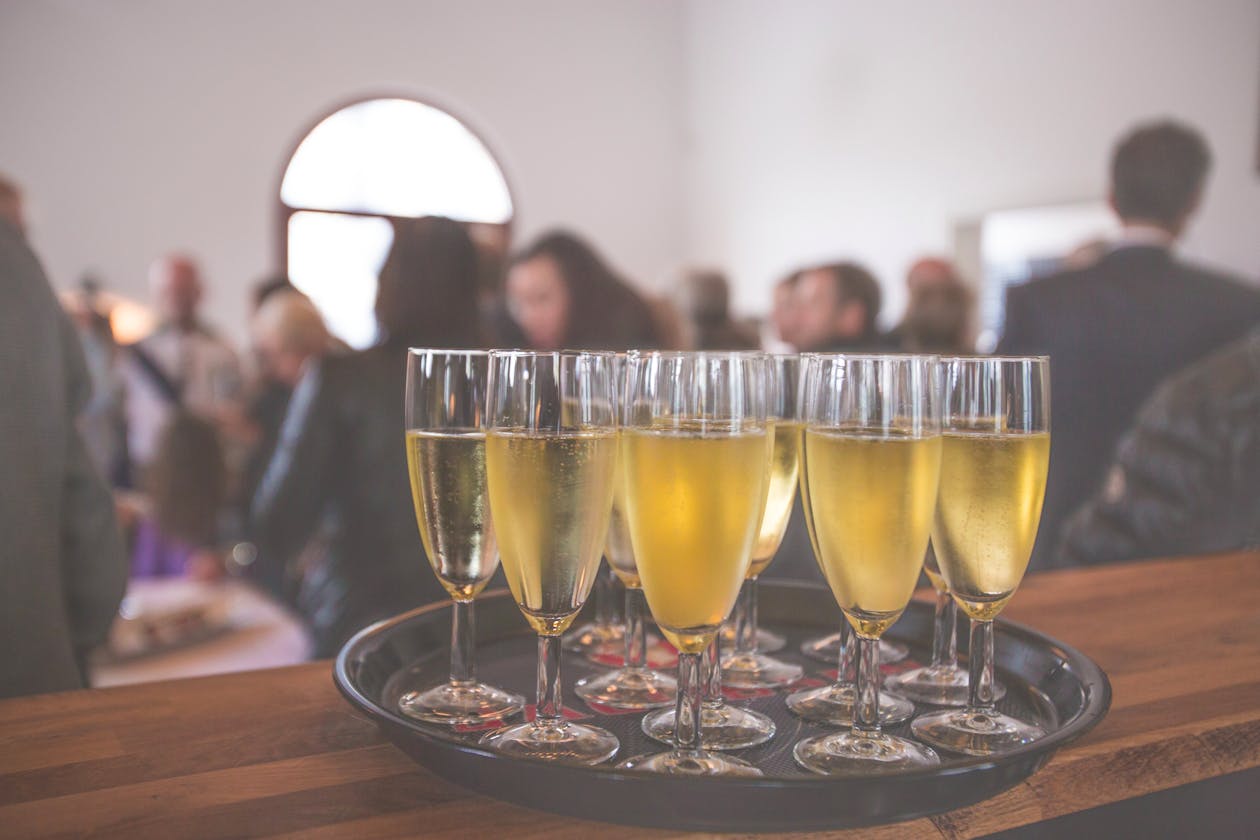 Get your champagne ready...New Year's Eve is soon. Be fully prepared by having ticket selling capabilities on your website.
We've made it ridiculously easy for you to promote your next event directly on your website with our BentoBox Ticketing Feature. Not only can you sell tickets to your holiday events straight from your website, but you can also keep track of purchases and collect valuable information about attendees. Yup, tracking and booking your New Year's Eve party just got that much easier.
The Time is Here: Holiday Event Season
From corporate parties to private banquets, December is the busiest month for private events, and people are planning now. The key to success here is in making it easy for your guests and staff to book private events and catering requests. Great looking private events and/or catering pages, coupled with a guest inquiry form, has been shown to increase private event inquiries by four times as much.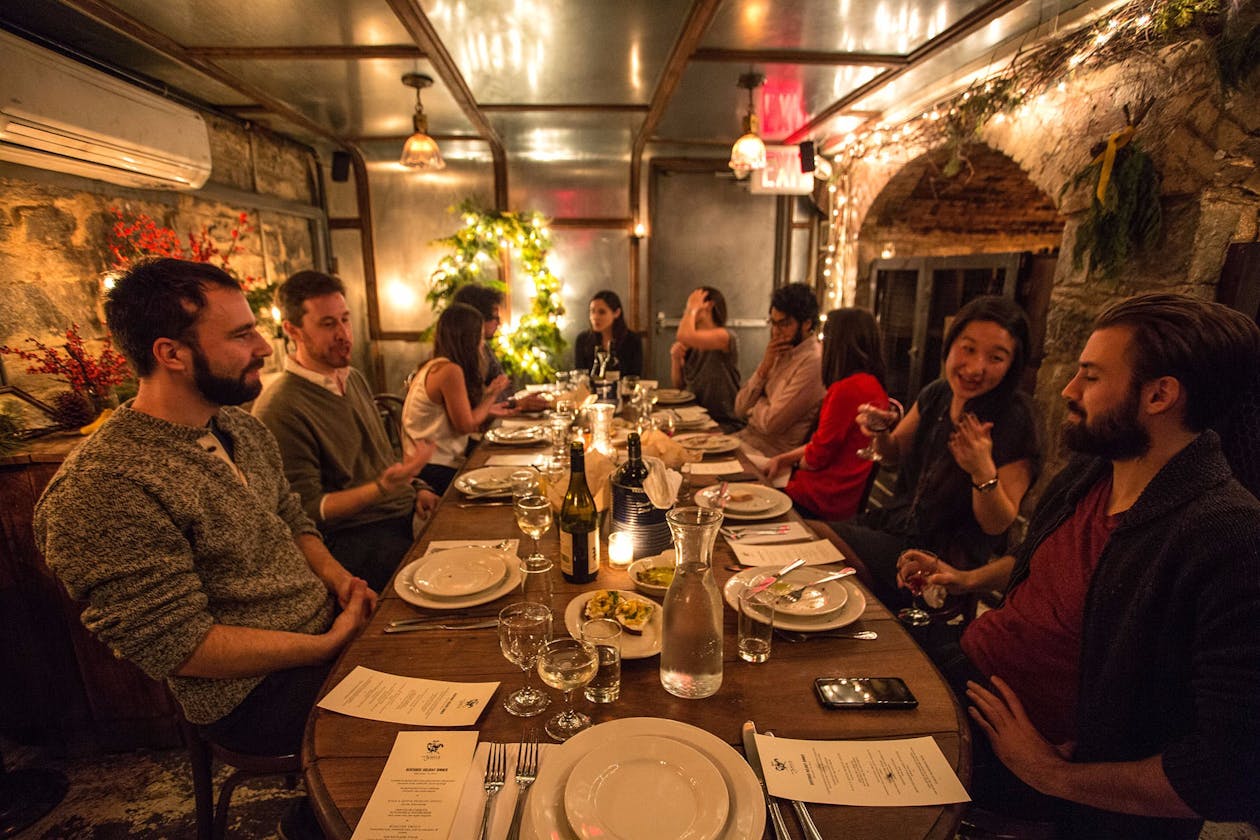 Some of the Bento team enjoying The Smile's private dining space over the holiday season.
Your website is one of the first places guests look for information on catering and private event offerings at your restaurant, so make sure your information is up-to-date and easy to find on your homepage. Better yet, avoid the email back-and-forth and lengthy phone calls by installing BentoBox's Private Event Inquiry Form and Management Tool and BentoBox's Catering Lead form. The tools within these features allow you to save and manage event inquires and profiles, build and send event contracts, and take deposits with the click of a button.
Want to learn more about any of these features and how they can work for you? Get in touch!