← Back
5 New Year's Resolutions for Your Restaurant Website
How to start the new year with the best site ever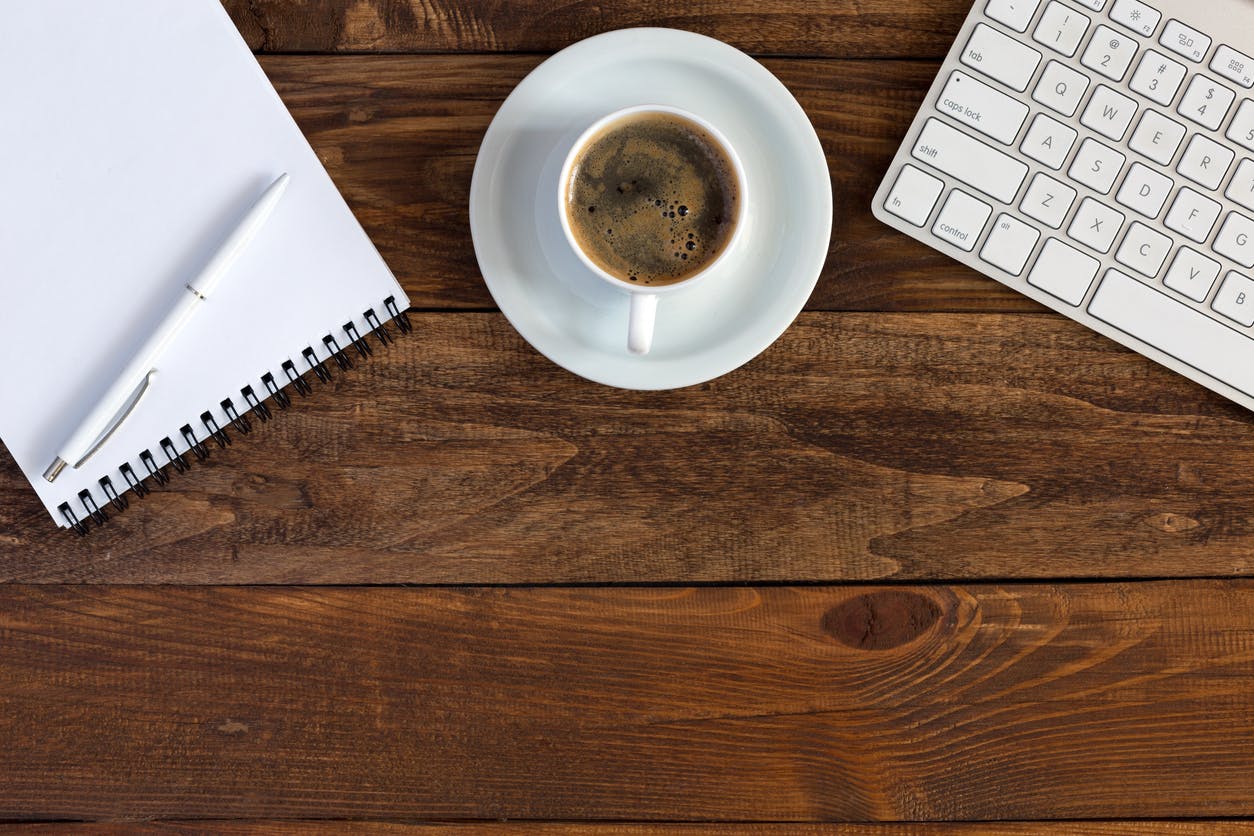 Running a restaurant means managing an ever-growing, ever-conflicting list of priorities—but amidst creating a menu, overseeing staff, and making sure your spot is up to code, the first thing to fall by the wayside is often the website. Your site, however, can be your restaurant's most powerful marketing tool.
"Restaurants know it's important to be active on social media and to always reply to Yelp reviews, but ultimately, those sites are all driving consumers to the restaurant's website," says Krystle Mobayeni, BentoBox's co-founder and CEO. "The website is one of the last interactions a restaurant will have with a guest before he or she decides to come to the place, and it's the #1 thing that will come up when people search for your restaurant. You just can't ignore it."
As we enter the last push of the holiday season, now is the perfect time to start thinking about how you can get even more out of your website in the new year—from the little tweaks to the more comprehensive fixes. Read on, then start 2017 strong, with the best possible version of your site.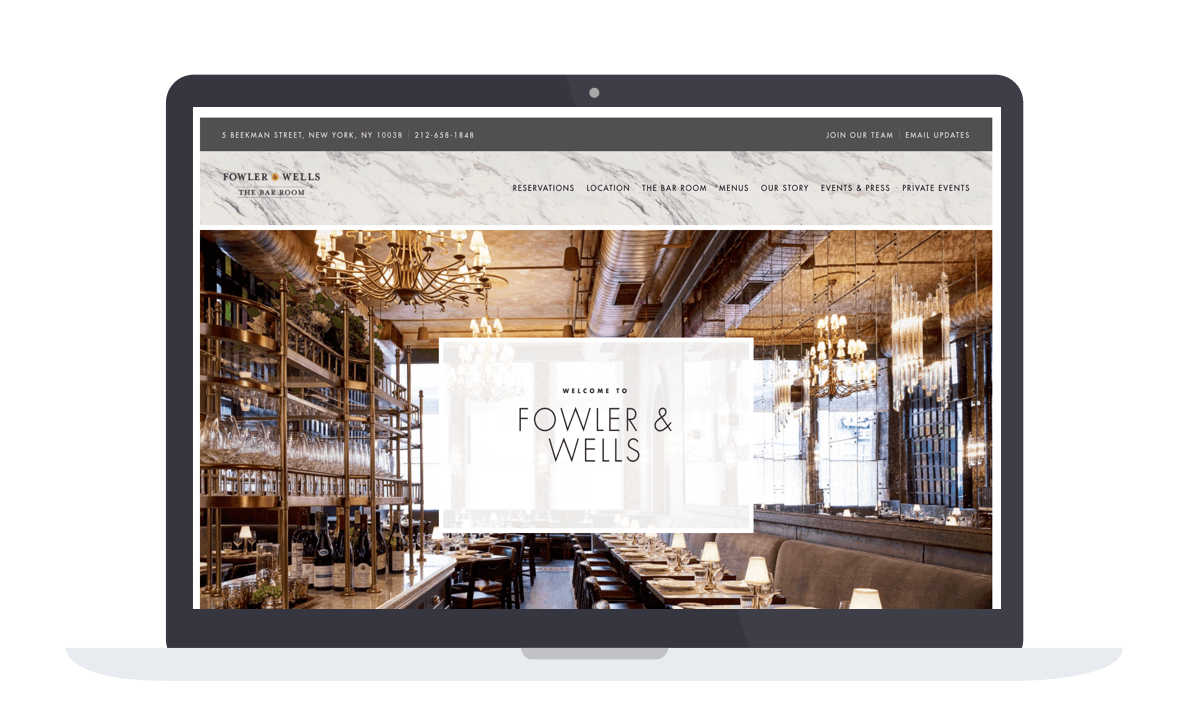 The 3 Most Common Restaurant Website Mistakes
Burying the key information. "In hospitality, there is this anticipation of needs that happens," Mobayeni says. "But for some reason that gets completely forgotten when it comes to websites." Make sure that your menu, hours, address, and phone number are front and center ("less than a click away," Mobayeni advises)—this basic information is what the vast majority of people are coming to your site to find. Also, make sure that this info is always up to date. "Consumers see restaurant websites as the holder of truth," Mobayeni says; so if there is a lobster risotto on the online menu, it better be available in your restaurant.

Formatting your menu as a static PDF or JPEG that requires re-uploading any time you change it. If your menu is formatted into HTML text, not only can you easily change menu items or descriptions, but you are also optimizing your site for search engines (also known as SEO), Mobayeni says. Most importantly, a lot of people are looking at your menu on their phones—HTML looks way clearer (and loads way faster) than a PDF or JPEG.

Not investing in good photography. We eat with our eyes first, and that applies to a website, too. Nix the Instagram or iPhone photos and spend the money on a professional photographer. "Sites are so photo-driven these days," according to Mobayeni. "If you are going to spend on anything, it should be photography."
3 Key Website Revamps
Make sure that you (and not just a developer or a designer) have the control to change your website's content. "A restaurant is a living, breathing, changing thing," Mobayeni says. "You need to be able to quickly update the menu or hours or sudden closures, and not be beholden to a developer to make those changes. It's really sad when you hear those stories about restaurants that contacted the developer to update specials over the weekend, and by the time they get updated, the weekend is over. It doesn't need to be that difficult!" (As a note: BentoBox's websites are super easy to quickly update—no developer needed).

Use your website to diversify your revenue streams. Sites like BentoBox make it easy to set up e-commerce on your restaurant website, so you can monetize beyond just your brick and mortar. Mobayeni suggests selling gift cards online, doing ticketed dinners, or catering. "The website is great for not just getting the word out about those offers—the customer should be able to do the whole transaction online. These can be game-changing for a business."

Set up an email newsletter sign-up—even if you don't have plans to send a newsletter out just yet. When the time comes to announce an event or a new location, you'll already have a built-in, captive audience to reach out to.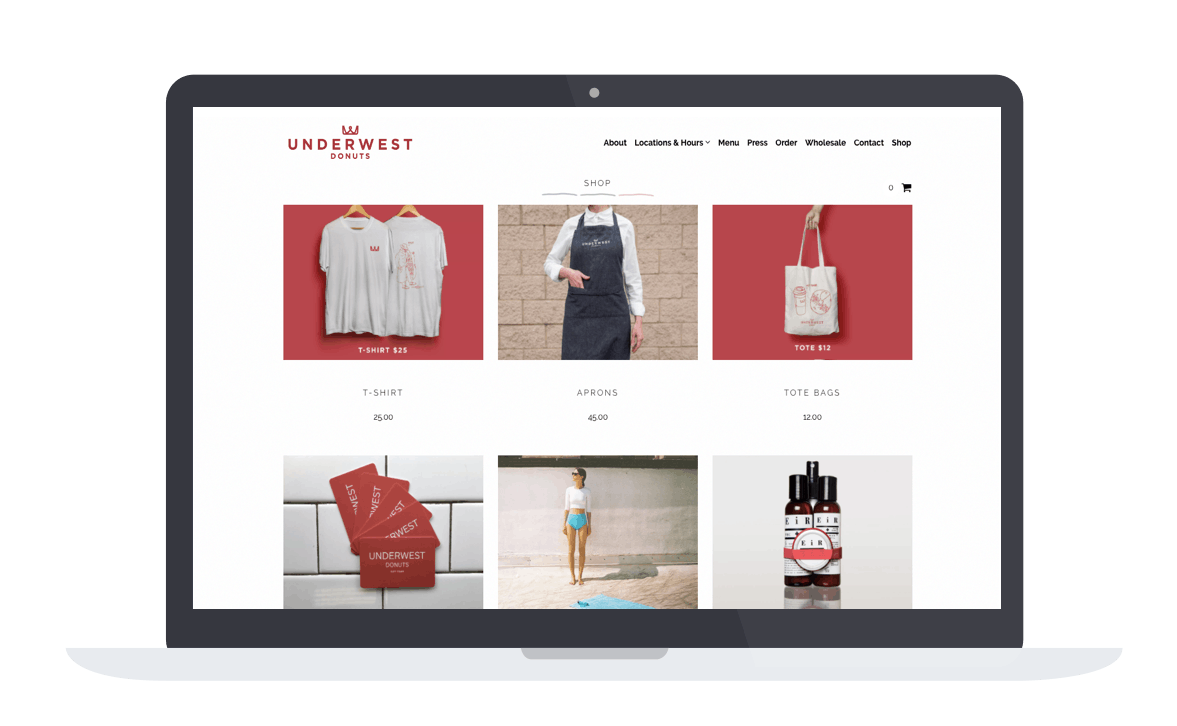 Underwest Donuts strategically diversified their online revenue stream by adding an online store offering t-shirts, gift cards, aprons, and more.
4 Quick Site Fixes You Can Make Right Now
Make your phone number and address clickable. When you're on a phone, being able to click to call a number, or click to open an address in Google Maps saves several steps for a customer.

Optimize your photos for the web. Crystal-clear, high-quality photos are important, but they also need to be able to load quickly. All you have to do is ask your photographer to send web-optimized versions of each shot (a site like BentoBox will also auto-optimize your photos, regardless of resolution).

Link to your site from as many places as possible. For any external communications—be it social media or press—always try and include a link back to your website when you can. "This is one of the best ways to engage customers—don't leave them stuck at a dead end," Mobayeni says.

Set up Google Analytics. This is an important way to find out what, specifically, people are looking for when they visit your website. BentoBox makes it easy for sites to link up with Google Analytics; you can also hire someone to quickly set everything up for you. Maybe you don't have the capabilities to sort through the data now, but once you do, you'll have a wealth of data to start with.