← Back
Should Your Restaurant Offer Online Ordering?
How to make online ordering work for you, with tips from the pros at ChowNow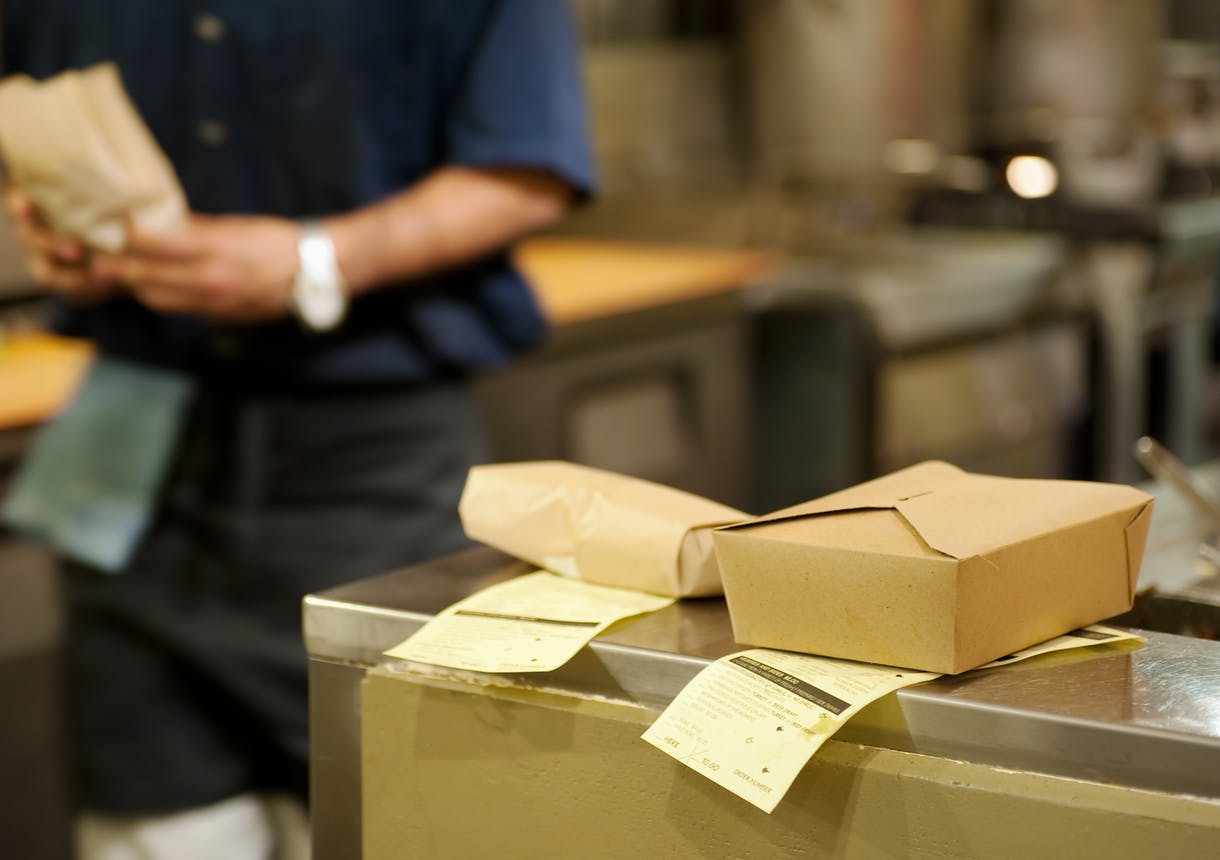 Food delivery has become increasingly popular in recent years, as guests seek delicious, high-quality food on the go to meet their tight schedules and wallets. Fast food is no longer the only player in the takeout/delivery game—many restaurants are now offering to-go options that can be ordered online to keep up with demand. But it can be hard to know if your business should offer online ordering, and if you do, how to promote it. We spoke with online ordering platform ChowNow's Director of Strategic Partnerships, Leah Debes, about some questions to consider before adding this feature, and how to maximize your return if you decide to go for it.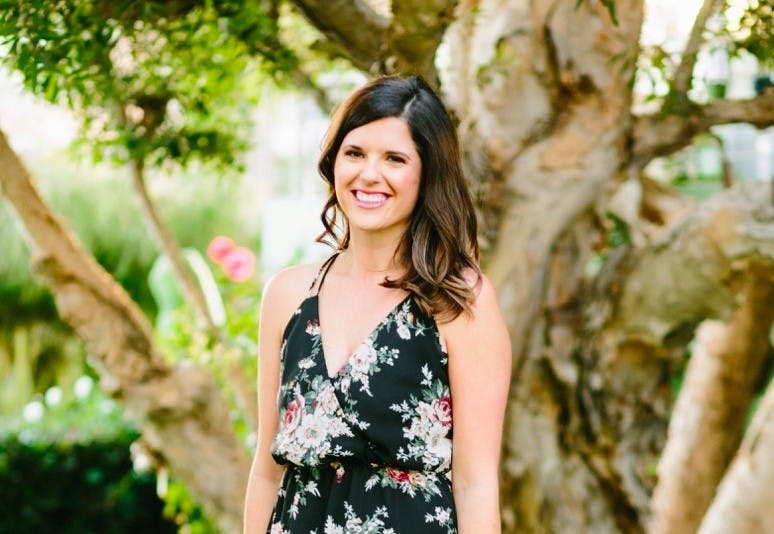 ChowNow's Director of Strategic Partnerships, Leah Debes.
Does It Fit Your Concept?
It might seem obvious, but it's important for you to know what your restaurant concept is all about and if online ordering makes sense for it. "Some concepts are just not a great fit for takeout," says Debes. "For example, a high-end steakhouse where people typically want to sit down, get a filet mignon, and drink wine with their meal is probably not the best candidate." But that's not to say that all high-end restaurants should avoid online ordering—it all comes back to whether it makes sense for your brand.
Is There Demand?
Before you invest in online ordering, it's smart to evaluate whether people in your area actively want takeout/delivery. "It's really important that you're getting at least some phone calls for takeout before you invest in an online ordering system," says Debes. "If you have no takeout business, putting in online ordering isn't a magic bullet." Once you've been able to prove that they do, it's definitely worth investing in online ordering. "Your average ticket size will go up—people typically order about 20% more when they order online," says Debes.
Will Your Food Travel Well?
One thing to consider is if your food will travel well and if you can find the proper packaging to ensure guests will still find it appealing when they open the container at home. Some foods travel particularly well, like pizza and sandwiches, but upscale food can also be packaged nicely. Debes cites examples like Rick Bayless's Xoco in Chicago and Nancy Silverton's Mozza in LA as upmarket concepts that have mastered the art of takeout. "You want to ensure that the meal is going to be a great experience, whether your guest is inside the four walls of your restaurant or in their own home," says Debes.
If you decide online ordering is right for your restaurant, Debes offers some tips on how to best promote your offerings.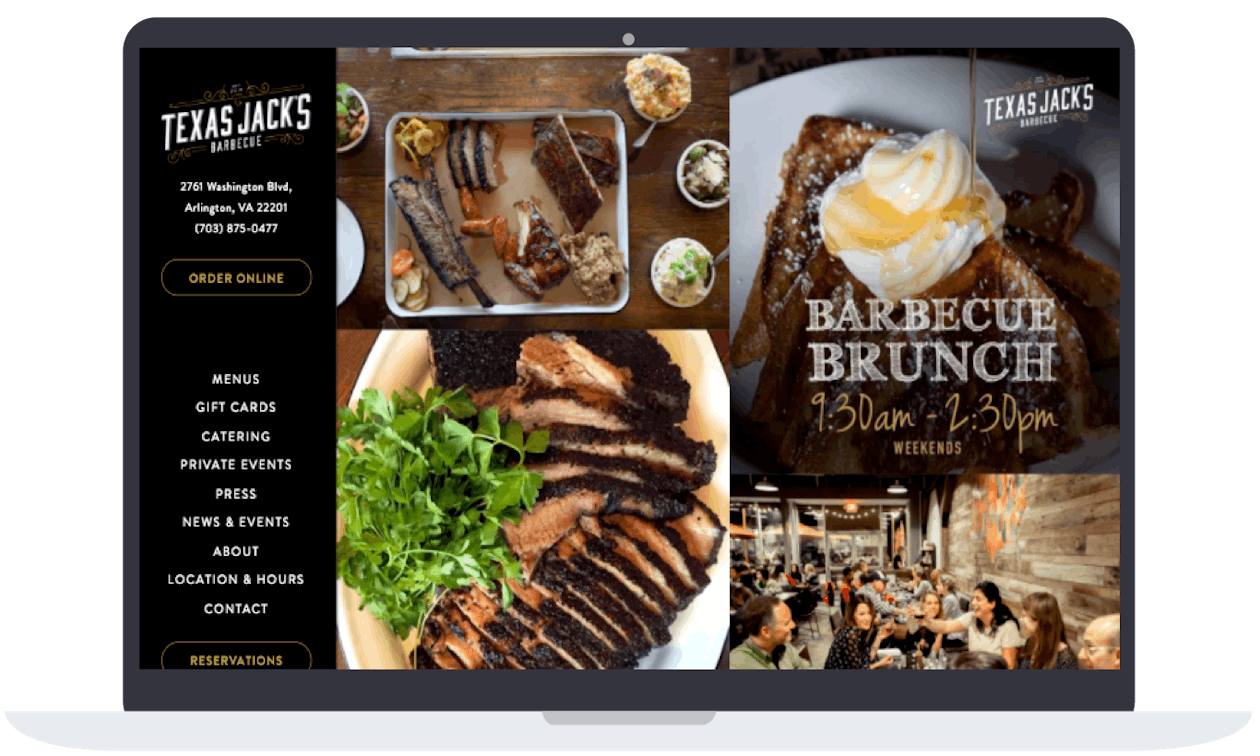 Texas Jack's offers online ordering and their BentoBox website integrates seamlessly with ChowNow.
Use Technology To Gain Loyal Orderers
Debes suggests having an app for your restaurant so guests can easily order from their smartphones. "When a restaurant has an app and they can get their customer to download it, they see that customer 3x more often," Debes explains. Part of the challenge here is actually convincing guests to get the app. "Don't be afraid to put some money toward promoting it," advises Debes, who suggest offering a discounted or free food item with the initial download. "Be as generous as you can be while still being profitable. Once a guest commits to your app, it will pay off for months to come."
Get Creative With Your Promos
Think ahead about upcoming holidays and events that people might want to order in for, such as Super Bowl Sunday. Valentine's Day, for example, is ChowNow's biggest ordering day of the year. "Offer a romantic package to take home," says Debes. "Just being creative and thinking ahead is great for the occasions that people will be wanting to use you for take-out."
Educate Your Staff
When you offer online ordering, it's fun and valuable to get your staff excited and involved. "Maybe run a contest. A lot of our restaurants will create promo codes with their staff's names and they'll give out a gift card at the end of the month for the people that were able to drive the most orders," says Debes. Contests, incentives, and making sure your staff knows about your online ordering options are all great ways to promote your offerings without spending too much money. "Your staff are your best advocates," Debes affirms.